Dubrovnik Resturants
with tag "OldTown"
Marco Polo Restaurant | OldTown Dubrovnik
Lučarica 6, 20000 Dubrovnik
PEACEFUL GASTRONOMIC AND ENOLOGICAL OASIS IN DUBROVNIK OLD TOWN
Set in a peaceful traditional courtyard in the heart of Dubrovnik Old Town, Marco Polo Restaurant is located in the vaulted street Lučarica offering perfect gastro escape from the bustling Dubrovnik summer days. Here you will enjoy typical Dalmatian food combined with new international flavors perfectly matched with the best Croatian Wine.
View Details
Open: 10 am - 24 pm
e-mail: info@marcopolo-dubrovnik.com
Paparazzo Steak House | OldTown Dubrovnik
Pobijana 2, Dubrovnik
When you combine concepts of the modern cuisine, featuring delicious and impeccably stylish food, with a laid back steakhouse atmosphere, you will get a nice and funky fussion called the Paparazzo Steak House. Located in the Old City and surrounded by historical landmarks, Paparazzo gives you a chance to seriously shake your taste buds in a movie like setting, showing you the true feeling of Dubrovnik.
View Details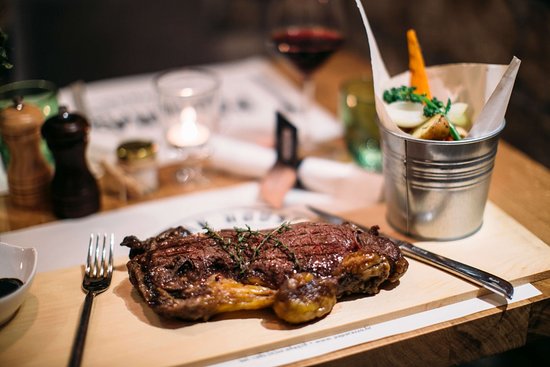 Open: 8:00 - 24:00
e-mail: info@paparazzo.hr
Posat Restaurant next to OldTown Dubrovnik
Ul. uz Posat 1, 20000 Dubrovnik
If you're looking for a Dubrovnik best view restaurant you're in the right place
Our menu is based on authentic Mediterranean cuisine, and special emphasis is placed on fresh, quality ingredients. Here, you will have an opportunity to experience the true essence of Dubrovnik, but not only trough extraordinary food and impressive wine list. You will love how our interior subtly engages with your mind, while the spacious terrace overlooks the historic city from a spectacular angle. Indulge your senses while resting your eyes in best view on vivid Pile gate & Dubrovnik City Walls.
View Details
Open: 11:00 - 23:00
e-mail: info@posat-dubrovnik.com