Dubrovnik Resturants
with tag "Fine Dining"
Restaurant Kopun | OldTown Dubrovnik
Poljana Ruđera Boškovića 7, 20000, Dubrovnik
Here at restaurant Kopun we take great pride at our efforts to bring back some of the old Croatian recipes handed down through centuries. Rich history of our country is a perfect place to search for variety in cuisine as Croatia is incredibly diverse country despite relatively small territory it encompasses. This diversity developed throughout the turbulent history of this country fueled by a myriad of different cultural influences that we as a people came in touch with. It's time to explore...
View Details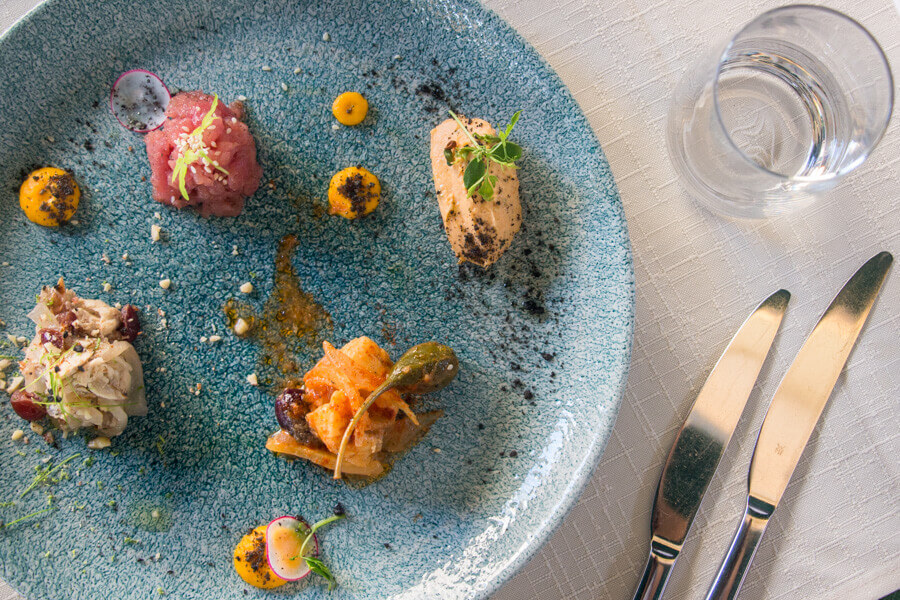 Open: 11-23
e-mail: info@restaurantkopun.com
Posat Restaurant next to OldTown Dubrovnik
Ul. uz Posat 1, 20000 Dubrovnik
If you're looking for a Dubrovnik best view restaurant you're in the right place
Our menu is based on authentic Mediterranean cuisine, and special emphasis is placed on fresh, quality ingredients. Here, you will have an opportunity to experience the true essence of Dubrovnik, but not only trough extraordinary food and impressive wine list. You will love how our interior subtly engages with your mind, while the spacious terrace overlooks the historic city from a spectacular angle. Indulge your senses while resting your eyes in best view on vivid Pile gate & Dubrovnik City Walls.
View Details
Open: 11:00 - 23:00
e-mail: info@posat-dubrovnik.com
Restaurant Orka | Lapad Dubrovnik
Lapadska obala 11a, 20000 Dubrovnik
Orka is a restaurant which will focus on comfort by using and emphasis on local ingredients and excellent Croatian wines, with caring, warm approach to guests in a beautiful setting of a 16th century family owned summer villa. Simple and genuine flavors were the two things we aimed at when creating our menu. Spearheaded by Zdravko Tomšić, a brilliant chef known for the creativity of his cuisine, we have tried to present you a modern interpretation of fresh, local ingredients. Our bread is freshly baked every day. Our pastas are handmade. Our fish is fresh and the meat is of high quality. We use all the benefits and techniques of modern cuisine in order to present the ingredients in the best possible way.
View Details
Open: 16:00 - 23:00
e-mail: orka.restaurant@gmail.com