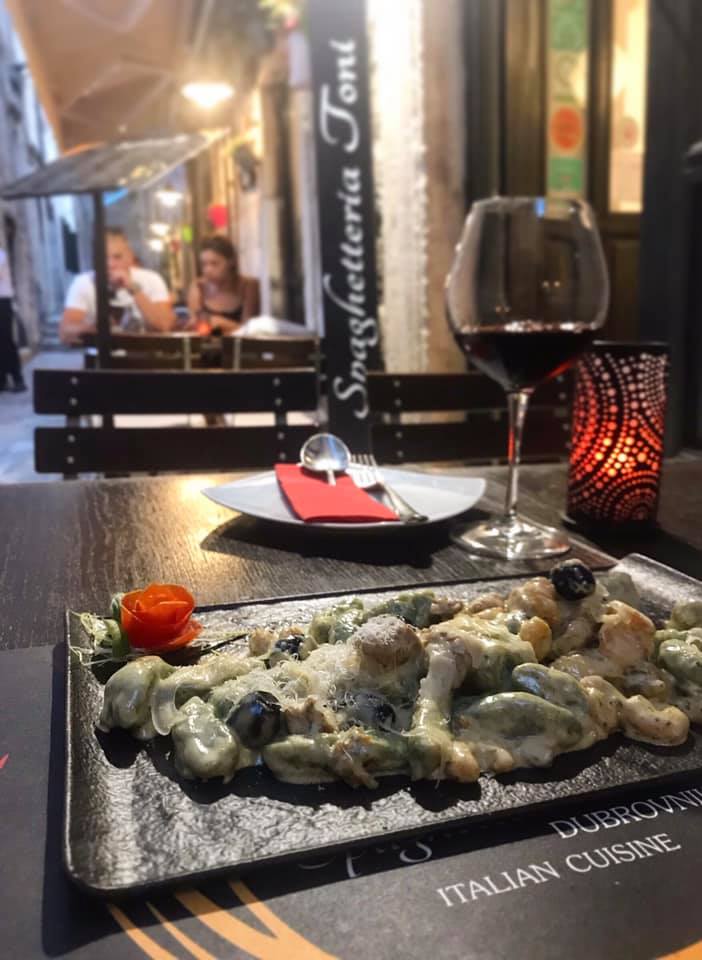 Spaghetteria Toni | Dubrovnik Old Town
Nikole Božidarevića 14, Dubrovnik
Our spaghetteria is the first restaurant of this kind opened in Dubrovnik region, and for the past 18 wonderful years we have maintained our location in the very center - The Old Town.
The owner, Toni Đanic, prepares every meal with so much attention and love towards his guests, using only the best and the freshest ingredients as every good experienced chef.
If you're looking for a light meal Spaghetteria Toni offers you several types of pastas, home made gnocchi and a selection of vegetarian dishes. Domestic olive oil from Dubrovnik region can be found at every table, and our wine list offers you a selection of high quality wines from all over Croatia.
Spaghetteria Toni has been recommended by Lonely Planet, the French Rotar, Michelin, Rick Steve's, Trip Advisor and the New York Times. On our front door you will see a sign "Dubrovnik's Gastro Quality", a certificate which guarantees quality service.