Overview
The apartment features free Wi-Fi, flat TV screen, fully equipped kitchen, one bedroom, living room, shower and a toilet. The apatment can accommodate four persons, but if you prefer a total comfort, it is ideal for two persons.
Free private parking is available upon request. We guarantee your satisfaction.
Astonishing one-bedroom apartment suitable for four persons,perfectly located on Ploče street will leave you we promise - speechless. What makes this apartmens so special is the magnificient sea and the old town view, along with its luxurios and carefully designed interior.
Amenities & Facilities
General
Sea view
Free parking
Air conditioner
Washing machine
Free Wi-Fi
Kitchen & Dining
Dining area
Refrigerator
Oven
Cleaning products
Kitchenware
Coffee machine
Stovetop
Electric kettle
Microwave
Toaster
Dishwasher
Living Area
Air conditioner
Sofa
Sitting area
Tile/Marble floor
Outdoors & View
Terrace
Sea view
City view
Bathroom
Towels
Private bathroom
Linens
Hairdryer
Toilet paper
toiletries
Shower
Washing machine
Media & Technology
Flat-screen TV
Satellite channels
Parking
Free parking
Private parking
Services
Airport shuttle (additional charge)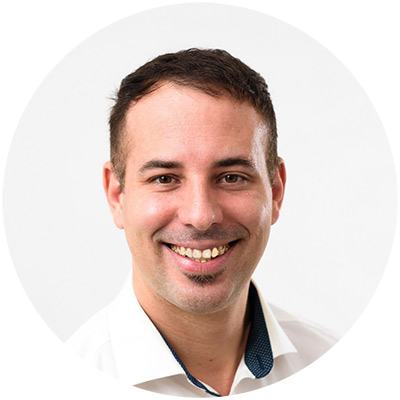 Ivan Hure
Hospitality Manager
View from the house is teffific. But that's it. The stairs to old town is very steep so it is burden for us to go to restaurant in old town. You need to take a picture all of stuff when you check in and check out. Otherwise Ivan will charge you some damage which you did not make. Especially watch out table!
Would rate this place 5 stars just for the view! As it happened, the apartment was great and Maro was a fantastic host who helped us with airport transfer and also with trips to Montenegro and Mostar. Would highly recommend!
Fantastic location, beautiful view and well maintained apartment. We loved it!
beautiful apartment with an unparalleled view of the old town!
The apartment is very well located and the view is simply magnificent! Everything is clean and the kitchen is brand new. Communication with Maro (the agent) is very easy and he is available for any questions. We had a great stay and we highly recommend this apartment.
The apartment was amazing and had one of the best views of old town from the living room window. Check in was clearly communicated and directions were helpful. We will come back again!!
Very nice place located minutes away from Dubrovnik's old town. The host is extremely helpful and friendly as well which made our stay even more pleasurable.
Connor Keeney
United Kingdom
The view was amazing would 100% visit again
The view is abaolutely spectacular!! It is high up but very close to get down to the beach and even old town. Apartment is newer design and clean.
James Fishon
United States
From start to finish, our experience was impeccable. Maro went above and beyond, from the second the booking was confirmed until the moment we checked out. The property has an amazing view and is spacious and clean. A++. Hvala, Maro!
Leah Nelson
United States
Pros: incredible views, overall cleanliness, safety, lockbox for entry. Cons: Not enough detergent or paper towels stocked, stiff wash towels, broken bed the owner knew about but didn't not inform us of beforehand, very small shower with low ceilings, a/c only in living room so bedroom was hot but there is a fan, owner's "discount transportation" is $40 which is double an Uber
Patrick Stelmaszyk
United States
Amazing view!! You will definitely enjoy your stay. Maro is an excellent host and will give you plenty of recommendations. For those with mobility issues there are a good deal of stairs to walk to and from the old town otherwise, absolutely amazing stay.
Kathryn Zells
United States
AMAZING views! Exactly as pictured. Communication was great and check in was easy. Highly recommend.
Tim Owens
Cocos (Keeling) Islands
Beautiful apartment with incredible view of the old town. Maro the host was great and met us to check in . Communication was excellent. Definitely recommend to stay here.
One of the best accommodations I've ever been to. A clean, modern apartment with a fantastic view over the sea and the city. Maro is a super friendly host who gave me good recommendations for day activities. 10/10.
Beautiful view and proximity to the old town, beach and shopping facilities.
Fernand Vadnais
United States
Parfait tout était parfait!
the view was amazing. the decor was simple but stylish. shortish walk to old town or beach.
Adele Monaco
Cocos (Keeling) Islands
Loved the apartment. The view of the Adriatic & the Old Town was spectacular! The apartment was very well equipped & very clean. The walk down to the Old Town took less than 10 minutes. Would definitely stay here again!
Bobby Huynh
United States
Beautiful stay with a very nice view.
James Wood
United Kingdom
Great place and a great host
David Pinless
United Kingdom
A stunning apartment in a stunning city. This place is exactly as shown in the photos. There is a fabulous view over the sea and the old town, a very comfortable bed plus everything you could possibly need. There is a lot of steps - but in Dubrovnik, steps are everywhere! This has to be a 10/10 - my favourite airbnb so far.
Kerry Rycraft
United Kingdom
Great location , with amazing views.