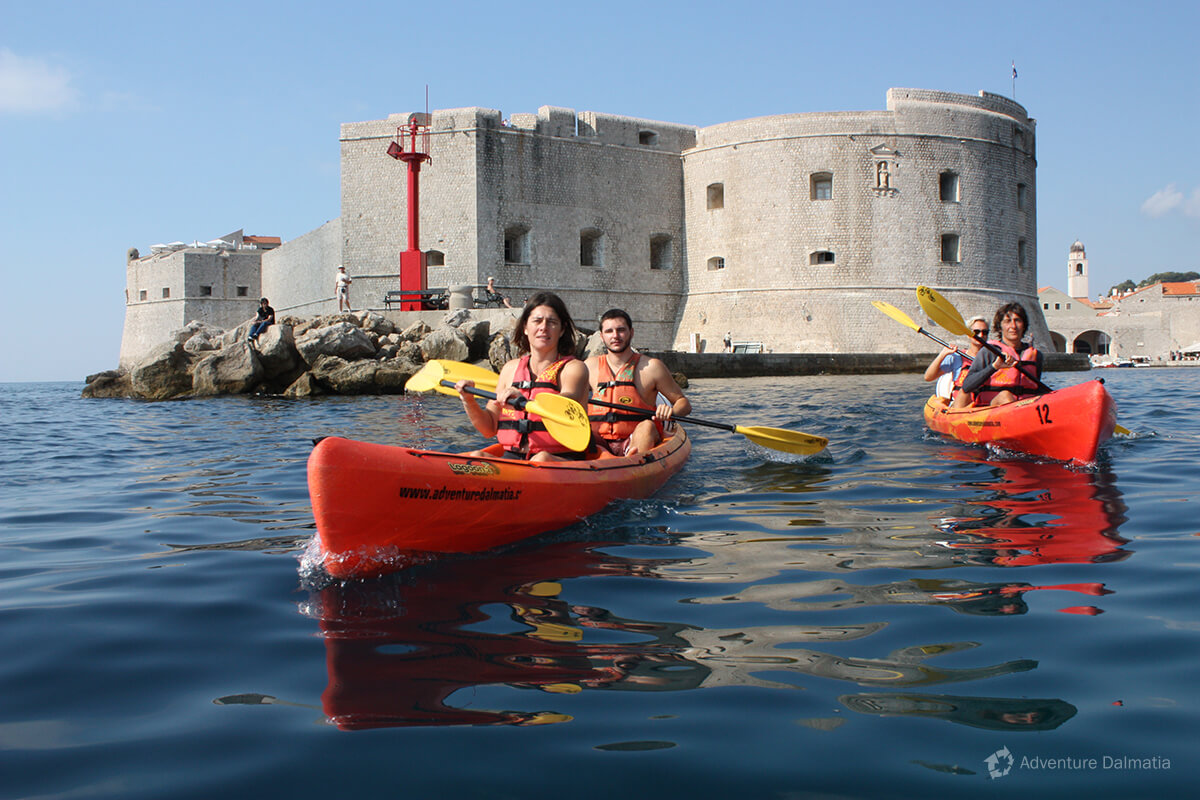 Sightsee City Walls and Nature Reserve Island Lokrum
Lokrum Island lies just off the coast of Dubrovnik, around 15 minutes boat ride. Embrace the sea adventure and book our Dubrovnik kayak tour, paddle out to Lokrum while admiring the view of the city walls from a completely different perspective.
Explore the beaches and caves along the coast, and stop to swim and snorkel in the mesmerizing blue and turquoise sea.
Suggested Itinerary
Meeting point: Banje Beach
Meet your guide at Banje Beach at least 15 mins before tour start. After a short briefing about proper kayaking and safety techniques, we start with our Dubrovnik kayak tour. We will paddle under the ancient City walls of Dubrovnik and around Island of Lokrum overlooking botanical garden and emperor Maximilian's summer residence from sea side, while your guide shares the stories about the island's history and mysterious legends.
Swimming and Snorkeling in Betina Cave
Betina cave is a beautiful natural hidden cave across Lokrum Island, where you'll have some time to go swimming or snorkeling. Don't worry, we'll bring complimentary refreshments: fresh fruit and drinks. The braver ones can even jump from the nearby cliffs.
Departure time: Daily, 10 am & 4 pm (May 1st – Oct 15th)
Language: English
Duration: approx. 3 hours
Departure point: Banje beach (Watersports place)
WhatsApp contact for booking: +385959119714 (Ivan)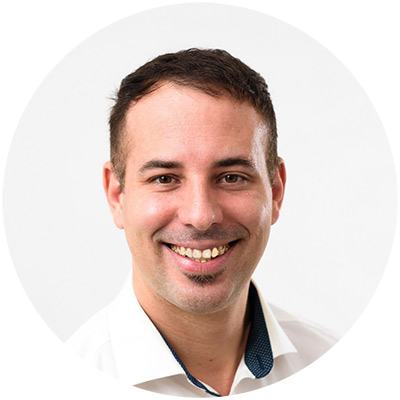 Ivan Hure
Hospitality Manager
This tour was great! We were kayaking along the city walls and got an overview about croatian history. The tour guide and his fellow were very friendly and helpful during the whole trip. At least we were able to swim in a small cave. Highly recommended!
My wife, our daughter and I booked this 3 1/2 hour kayak tour with Laus Travel. We met at a very busy and hectic Banje Beach. Check-in was a little hectic because the beach was so busy that it made finding our guide a little challenging. Once everything was organized and we started the tour, it was awesome and so much fun. Our guide was named Dražan and he was very helpful as well as insightful about the Dubrovnik area. The kayaking was a little challenging at times but we stopped a few times to hear a story and have a short rest. One stop was for 45 minutes at a beach in a cave that you cannot access from land. We swam and snorkeled with their provided equipment. You can bring your phone, money, etc without worry because they provide a waterproof dry bag with each kayak. A great time and a big thank you to Dražan!!!
catharina_lea
Hamburg, Germany
Me and my friend enjoyed this kayak tour a lot! We visited some bays where we could jump off cliffs and snorkel, which was really special because one cannot visit those bays with boats for example. Our Guide Dražen was very nice and gave us a very interesting insight into dubrovniks history and insider tips for Dubrovnik. There was no time pressure so we spent a very relaxing time out on the sea.
camanoislander
Camano Island, Washington
We were fighting the weather all week but finally got a good day for sea kayaking. Though definitely the senior members of the group (my husband is 70 and I'm 67) we were able to manage the kayak and keep up with the youngsters (more or less ). Drazen was an excellent guide and made sure we had a good time. Incredibly beautiful trip around the island. Even got a chance to take dip in the Adriatic. Also learned a lot about Croatian history and customs after we finished the trip. Thanks!