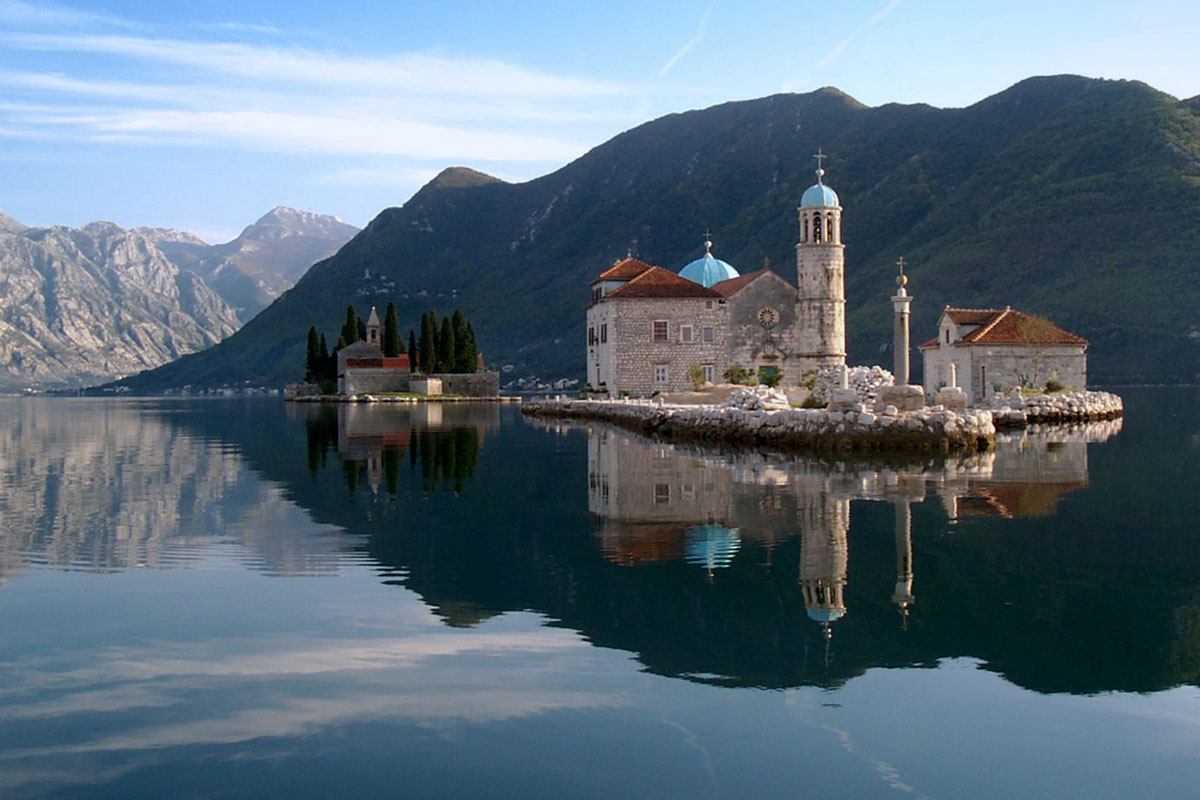 Montenegro Day trip from Dubrovnik
Visit Kotor and Perast
During your stay in Dubrovnik one of the spots not to miss is definitely Montenegro tour. Located at only 40 km from Dubrovnik, this recently independent country offers breathtaking scenery and wild beauty of unspoiled nature. After picking up the group from Dubrovnik hotels and pick up points our Montenegro adventure starts. First we drive to the border crossing and after crossing the border we drive around the bay of Kotor, one of 20 most beautiful bays in the world, and the largest one in Mediterranean sea. First stop on our tour is small old town of Perast. You will have opportunity to see buildings and villas which were built during the city's prosperous years of the 17th and 18th centuries, churches built during that time, the history of this fascinating town, which was home to wealthy sea faring families before it became famous as an artist's colony. Optional visit on this tour is a boat drive to the artificial island of Our Lady of the rocks. There you will get chance to visit the church and the museum dedicated to Our Lady of the Rock.
From there we visit UNESCO protected Kotor built in Venetian style, during Venetian rule on Adriatic coast. In their free time clients will have opportunity to enjoy some Montenegrin food and local wine.
1st stop: Perast and Our Lady of the Rocks
After crossing the border, we will ride along the coastal roads surrounded by high mountains reflected in the blue waters. Fjord-shaped Bay of Kotor is one of the most spectacular landscapes in the Mediterranean. You can visit Perast and Our lady of the rocks, an artificial islet created by bulwark of rocks and by sinking old and seized ships loaded with rocks.
2nd stop: Kotor – The Pearl of the Medieval Mediterranean
The next stop of Montenegro private tour from Dubrovnik is in the ancient town of Kotor. During sightseeing its Old Town you can visit the famous St. Tryphon Cathedral and the Maritime Museum of Kotor, which preserves the valuable exhibits of old traditions. Also, you can walk up the 1,350 steps to the Castle of San Giovanni and enjoy an amazing view.
Tour itinerary:

- Hotel pick up ( from 07:00 to 8:30)
- Drive to the border
- 09:00*- Border procedure
- 09:15*- Short coffee and toilet break
Panoramic drive around the Bay of Kotor
- 10:15*- Expected arrival to Perast, free time for sightseeing and optional boat drive to the island of our lady of the rock.
- 11:15*- Expected departure from Perast to Kotor.
- 11:45*- Expected arrival to Kotor, free time for sightseeing
- 14:30*- Expected departure from Kotor
- 17:00/18:30*- Arrival to Dubrovnik, hotel drop off


Language: English
Duration: 10 - 12 hours
Start/End: Your accommodation


Price: 50,00 EUR (we charge 15,00 EUR deposit)
WhatsApp contact for booking: +385959119714 (Ivan)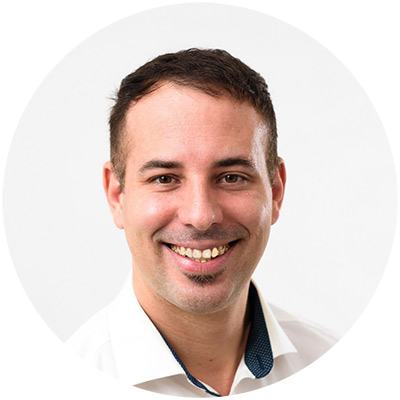 Ivan Hure
Hospitality Manager
we had a fabulous day trip to Montenegro with Pero. He was so kind and attentive, and it's just a pleasure to be with. His knowledge of the area was wonderful and so helpful. Montenegro is beyond beautiful and totally worth a day trip and ask for Pero . You will not be disappointed. He was fantastic!
Fantastic day! Maria, our guide, was very friendly and knowledgeable. The van was very confortable and the driver safe. Everything ran smoothly to schedule. We enjoyed a stunning boat ride, the visit of The Lady of the Rocks and had plenty of time to discover and enjoy Kotor! 5 star service for a 5 star trip 🤩
Very beautiful views during the whole journey with some funny stories from our guide Karla. Perast was a nice little town. From there we took a boat to lady of the lake and eventually to Kotor. Photographic mountais and small towns on the shore made the boat ride very enjoyable. At this time of year there wasnt too many tourists in Kotor, so the old town was very pleasant to be in. Montenegro is very cheap place to visit. Only down side are the border crossings which might take a while, so I wouldn't make big plans after tour, since you never know. Overall highly recommend for everyone to take this tour.
Our hotel suggested this tour and it was great value , there were only 8 of us in the minibus and everyone got on well and shared the experience . its an early start 0700 and we got back to our hotel about 1730. The scenery is breath-taking and the oat trip to The Lady of the Rock is very interesting plus you get a great view of the mainland as you go from the the Rock on the boat. Kotor is also beautiful , there is a guided 45min tour included , but we decided to do our own thing , as its only a few streets and you can see what you like. It cn be blisteringly hot first week of June it was 35degs so plenty of water (or stop for a lovely beer and plate of Mussels which is their local delicacy) lots of churches and tiny streets and for any Cat lovers there is a cat hotel with the local cats basking lazily in the sunshine. Would be nice to have moe time in Persat as it looked beautiful the water so inviting , but no time given to have a quick swim (perhaps we should have negotiated this with our driver) It was good value , bear in mind its just one road from Dubrovnik and if there's a crash or road works there's no alternate route.
Of the 5 days we had in Dubrovnik we spent 2 with Ivan and Select Dubrovnik on excursions to both Montenegro and Bosnia Herzegovina. Both were great days out with friendly guides at both locations. Ivan, our coordinator & SD representative, was a very honest and enthusiastic person with a wealth of knowledge about both regions and how they relate to Dubrovnik/Croatia. Absolutely sublime from start to finish.
It was an excellent tour. We did the town near lady of the rock first then the boat to the Lady of the Rock. Both were nice and perfect timing. The best part was the boat to Kotor from the Rock! I guess we didn't realize that was part of the tour but it was lovely. Our guide for the day was lovely. I unfortunately have forgotten her name, but her stories as someone who was in Dubrovnik during the war were memorable. I'm so glad we got to hear from someone who lived the history we saw on television. She was informative, friendly, and an overall lovely tour guide. Well done! Kotor was cool, the hike was worth it and the old town was delightful. The border crossing wasn't the most fun but both our guide and the driver were honest about the situation and got us over as quickly as they could.
Beside Kotor Bay we have done a day trip Mostar and Medjgorje as well. Guide and driver Ivan on both of them, quite gentle, helpful, considerate and knowledgeable. We had an amazing time. Super recommend.
We spent the day with Petra, our guide and she did a fantastic job! We learned, laughed, and enjoyed our time as a small group! She is one of the best guides I have ever had - so friendly, helpful, and knowledgeable. This tour is beyond amazing, and the scenery is stunning. As a frequent traveler, I can report that this exceeds all expectations. Highly recommend. It's a must! Ask for Petra and driver Zvonko, who navigated the winding roads with true skill!
My wife & I had a great time on a private tour from Dubrovnik to Montenegro. Our driver, Nicholas, became a new friend my the end of the trip. He was outstanding and a good driver. Nicholas was very flexible with our schedule (especially driving my wife around looking for certain face & body oils from Montenegro). We were driven around the sights in a new Mercedes Benz van. The drive around Kotor Bay were breathtaking. We also experienced a boat ride to the Lady of the Rock. Amazing. Great memories.