Three Island Cruise Dubrovnik
Three Islands Cruise Dubrovnik
Spend a day on a boat trip to Elaphiti Islands. Enjoy the boat ride, explore the islands, beautiful nature, swim, walk or just rest and relax. Have a tasty meal on board. Spend an unforgettable day on islands which are known as the latest spots of untouched nature at the Mediterranean. Island hopping in Croatia.
WhatsApp contact for booking: +385959119714 (Ivan)
OPTIONAL: 5 EUR (per person) Mini-van transfer from your accommodation to boat and return.
FISH PICNIC – THREE ELAFITI ISLANDS ITINERARY*
09:25 – Departure every day from the harbor Gruz (for detailed location please see the map)
Arrival to the Island of Kolocep
Free time for individual activities (sightseeing, swimming)
Departure towards the Island of Sipan
Arrival to the Island of Sipan, exploring the village of Suđurađ
Free time for individual activities (sightseeing, swimming)
Lunch on board & departure towards the Island of Lopud
Arrival to the Island of Lopud
Free time for individual activities (sightseeing, swimming): 3 hours
Departure from the Island of Lopud
18:00 – 18.30 – Arrival to Dubrovnik
Duration: 8 – 9 hours (approx.)
Included in price:
Boat transportation
Lunch: choose in advance from fish, chicken, vegetarian meal ( please use online booking)
Drinks (welcome drink, non alcoholic beverages, wine). Consummation of drinks is not limited during the tour)
Sportswear, sunblock and sunglasses recommended. Do not forget to take your camera!
*Please note that the Itinerary is dependable upon weather conditions.
What to see & do at Elaphiti Islands
Please note that FISH PICNIC – THREE ELAFITI ISLANDS TOUR by DUBROVNIK BOATS takes you to Island of Kolocep and Gornje čelo village, Island Lopud and Lopud village (visiting nearby Sunj bay at Island of Lopud is free choice) and Island of Sipan and Suđurađ Village.
Elaphiti Islands is the archipelago of thirteen islands stretching northwest off Dubrovnik. The name of Elaphiti Islands comes from the Greek word elafos, meaning a deer. Out of thirteen islands only three are inhabited:
Island of Koločep – a green island with centuries' old woods of pine and carob, olive groves and gardens filled with oranges and lemons, with beautiful beaches and a large fragrant park is one of the most beloved excursion destinations from Dubrovnik. Two settlements, Donje Celo and Gornje Celo, one on the east coast and the other on the west, are connected by a windy road through olive groves and gardens. Many remnants of old architecture have been preserved, and are dispersed throughout the island (an old pre-Romantic chapel, ruins of the basilica, summer homes, guard tower and more). In the Chapel of St. Anton is the polyptych of Ivan Ugrinovic (15th century), one of the best works among the Dubrovnik painters. The beautiful landscape of the artist has enthralled and attracted many a painter.
Island of Lopud – an island of lush Mediterranean and subtropical vegetation, beautiful gardens, parks and beaches, Lopud is one of the most developed islands for tourism in the Dubrovnik region. In the past, it was an island of captains, which provided the most sailors for the navy of the Dubrovnik Republic. Also from Lopud was the famed sailor and ship owner Miho Pracat. According to the Dubrovnik historian Razzi, Lopud had 30 churches in the 16th century, as well as numerous summer residences, several monasteries and many more inhabitants than today. Visible on the island are the ruins of early medieval churches, summer residences and fortresses. The Franciscan monastery from 1483 with its cloister, defensive towers and walls and its Church of St. Mary of Splica holds much valuable art: the polyptych of Pietro de Giovanni, the triptych from the workshop of Nikola Bozidarevic, the polyptych of Girolan da Santacroce, paintings by the Flemish master Bassan and more. The Church of Our Lady of Sunjaiz from the 15th century is a valuable cultural monument and contains paintings by Palma the elder, Natalino da Murano, Mateja Juncic and others. On the southern side of the island is located the bay Sunj and one of the most beautiful sandy beaches on the Adriatic. You can take a 20 minutes long walk or take a golf cart drive to get to the beach.
Island of Šipan – The largest island in the Elaphite archipelago, with its quiet bays, beaches, cypress trees, groves of orange and lemon trees, full of old structures (churches, summer residences of the landowners and plebeians) dispersed throughout the forested slopes, with a long history interwoven with many stories and legends, is one of the pearls of the Dubrovnik region. Two settlements, Sudurad on the eastern and the Port of Sipan on the western part of the island receive numerous tourists in their beautiful homes.
Source: TZ Dubrovnik-neretva County.
WhatsApp contact for booking: +385959119714 (Ivan)
PRICE PER PEROSN 45 EUR + optional 5 EUR per person for return transfer from your accommodation in Dubrovnik.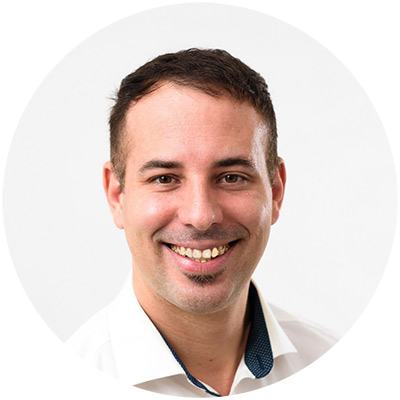 Ivan Hure
Hospitality Manager
This company has 3 boats. I have to say this was one of my nicest trips in Croatia. We were treated as welcome guests by the skipper, offered drinks, had plenty of time for wandering or coffee on Lopud, a marvellous traditional Croatian lunch of fresh bread, meat cheese, soup, fish, potato, salad and doughnut bites accompanied by village wine and coffee and generally, a super day cruising and exploring. I would recommend the trip and this company
We had such a fab time on this trip and have already recommended this to others! We were picked up from our hotel and dropped off at the boat. The team were great, you cant fault the hospitality. We were well fed and entertained the entire time. Thank you for making this a memorable trip!
Seaworthy boat with sober captain! Seriously, it was good fun for adults and kids with a nice lunch and plenty to drink. Beautiful islands.
We really enjoyed this day trip in early September. It was great to visit the three islands, see the local lifestyle and even to be able to jump in the ways on Lopud. The lunch was delicious and we would recommend anyone who wants the change of scenery during a longer stay in Dubrovnik to take this tour.
We went on this trip last Wednesday, we had a great day from start to finish. The crew were very friendly, the lunch was really tasty, good fresh fish. The trip was around 50% full, so we all had plenty of room to move around the boat. The islands were so beautiful and the views throughout the trip were stunning. Thank you for a great day!
Lovely trip with lovely people. You have a small amount of time on the first two islands so can't see much away from the ports but gives you a good taster. The last island get more time and have enough to get to the beach, have a swim, get back and wander to the end of the shops and have a little drink too! I took advice of another review and got the golf cart to the beach - it's a hell of a hill so glad I did! Tasty fresh lunch served on the boat after the second island. Plenty drinks to help yourself to. Great trip and good value too!
Beautiful islands Great crew Lovely lunch Well worth the experience Good value for money Would recommend to friends
Amazing experience and value for money! We visited the 3 islands and had a really tasty lunch. Lovely family who run the boat, very attentive and knowledgeable. Would recommend!
Well organised, friendly family crew, clean safe boat, no hidden extras. Pick up and return to hotel by mini bus included. Great value.
Thoroughly enjoyed this trip. Lovely way to spend a day and explore the islands. Some other tours visit sunj beach first but we liked that this was the last stop and so could properly relax and not worry about being stuck in wet swimsuits for the rest of the day. The boat itself was lovely and the food was even better than we expected. Overall it was excellent value for money and a very enjoyable experience!
The boat was nice and very clean. The did a great job and the food they cooked for us was delicious.
The guys working on the boat are great, they prepared a very good food, they presented us the islands and any information we wanted, wonderful trip, all amazing
Nice way to see a few things and spend a whole day out. The crew was friendly and the lunch was amazing. Will definitely recommend to a friend.
Really enjoyed the cruise. Good fun and got to spend a little time on each island. Fish meal included made it great value.
What an amazing trip and great way to see the islands by Dubrovnik. Ivan & Ivan were our hosts and provided great commentary on each of the islands! The lunch provided was really tasty and very much appreciated! Would highly recommend this trip! We travelled with 3 young children and it was perfect!
It was well organized. Our guide on board made the tour very interesting. All in all, it was totally worth it.
Very nice sail and trip! Beautiful islands ja boat crew very friendly and food was good. Definitely recommended!
Fantastic 3 Island cruise run by a lovely family. Great value for money with the super tasty lunch and drinks included. We had a fab time! Sunj beach at Lopud was well worth a visit. One of the most gorgeous sandy beaches I have been to.
All of the 3 islands were amazing! :) the crew was very nice. I absolutely had a Great time. Would 100% recommend