Overview
Apartment Palazzo Monta is brand new apartment with sea view. It has fully equipped kitchen, 1 bathroom, living room with sofa and spacious balcony with beautiful sea and city view. It can comfortably host 2 people but can be extended to max 3 (a child). Free private parking is available on the spot.
Apartment is situated on a great location, only 5 minutes walking from the Bellevue Beach. Supermarket, bus station, coffee bar and restaurants are reachable within 5 minutes walking. Perfect location, very easy to reach Old Town and Lapad area as well.
Amenities & Facilities
General
Sea view
Free parking
Terrace
Air conditioner
Free Wi-Fi
Flat-screen TV
Kitchen & Dining
Dining area
Dishwasher
Washing machine
Refrigerator
Oven
Cleaning products
Kitchenware
Coffee machine
Stovetop
Living Area
Air conditioner
Sofa
Dining area
Sitting area
Desk
Outdoors & View
Outdoor dining area
Terrace
Ocean view
Outdoor furniture
Sea view
Balcony
Bedroom
Heating
Clothes rack
Iron
Bathroom
Towels
Private bathroom
Linens
Shower
Hairdryer
Shower
Toilet paper
Parking
Free parking
Private parking
Services
Airport shuttle (additional charge)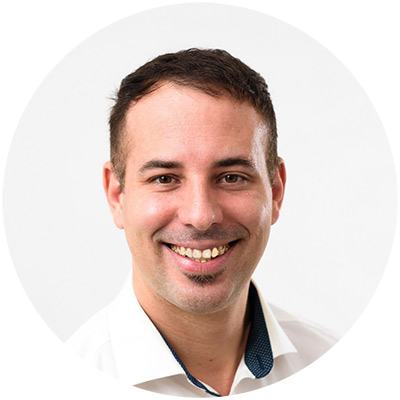 Ivan Hure
Hospitality Manager
Aggie Milner
United Kingdom
We had a fantastic stay at Maro's Airbnb! A warm welcome with plenty of detail given about the surrounding area. Clean and well equipped. 20minute walk into old town Dubrovnick and 10 minute walk to closest beach. Lovely balcony with views of the sea. Would recommend this apartment!
Sara Schulte
United States
Loved our stay here! Super modern and nice and comfortable. Amazing balcony, views and chaise lounge chairs. Perfect location - not far from the port where you take ferries to islands, and outside of the old city but a short walk to the path that takes you there and along the way, incredible views and a lovely walk along the sea. Definitely have at least one meal or drink at Fratello's nearby for more incredible views and a great ambiance and vibe. Also stop at the smoothie/coffee shop in the student center of the university on the way to the old city. The hosts were super helpful and nice, accommodating and helped arrange activities and transport. Highly recommend and hopefully will return some day!
Michelle Fis
United States
Very clean and lovely flat. Very accommodating and easy communication. Location is great- very convenient and quiet, while still being a 20 min walk from Old Town. Highly recommend :)
Great location. Beautiful, and very large balcony to enjoy ocean views!
Megan Rudd
United Kingdom
The apartment is beautifully decorated, and so clean it seems brand new. The views from the balcony are lovely, and we spent much time out there on the comfortable loungers. fab location to explore both the old town and Lapad. We highly recommend this place!
Kamal Majeed
United Arab Emirates
We stayed there with my wife the apartment was nice and near to old town just 15min walking and have free parking Tnx Maro
A great spot to stay if you are visiting Dubrovnik. Maro was a fantastic host and very easy to communicate with, always responsive. Location is nice, about 10 mins walk from the Old Town. Would highly recommend.
Paul Eckloff
United Kingdom
Excellent apartment in a great location to see all the sights in such a beautiful city. Communications with our host was excellent and responded quickly and attentively to all messages between us. Apartment was clean and clutter free, cosy and welcoming. Walking to the old town at a leisurely pace, was around 20 mins down hill and a little longer back. Very good bus service very near the apartment. The area of the apartment is very clean and tidy, as is the whole of Dubrovnik and was a delight to explore a beautiful place with no sign of graffiti. Our host had arranged transport to and from the apartment at a cost of 40 euros each way. Ante, our pick up driver was there to greet us and was delightful, polite and extrimey attentive and informative on the drive to the apartment for places of interest for us to see. This is an apartment that is truly a great place to stay and a host that is delight to have met. 100% recommend.
Sonja Williams
United States
Beautiful unit with awesome views of the Adriatic. Clean, comfortable & quiet. Perfect for holiday getaway
The stay was wonderful and our host Arijana was very responsive and kind
Very clean and dedicated parking was very helpful. Yes, Old Town is a 15 minute walk away, but downhill. The walk home is all up - thankfully Ubers are about €5.
We had a lovely stay - the views from the balcony were incredible!
Paul Ferguson
United Kingdom
Lovely modern clean apartment within walking distance of both the old town and Lapad