Nia Superior | Two-Bedroom
Overview
Nia -brand new fully equipped two-bedroom deluxe apartment placed on small hill boosting spectacular Sea Views over Adriatic sea and whole Dubrovnik city!:) Apartment has spacious private terrace with outdoor seating area & sundecks. Free wi-fi, flat screen smart TV with cable channels and air-condition in every room is available. Guests have free Parking and must climb stairs to reach apartment entrance. Public bus stop is below apartment & UNESCO protected OldTown is just 3km away.
Location
Distances
Tourist Info Centre
600 m
Amenities & Facilities
General
Terrace
Sea view
Free parking
Air conditioner
Washing machine
Free Wi-Fi
Kitchen & Dining
Dining area
Refrigerator
Oven
Cleaning products
Kitchenware
Coffee machine
Stovetop
Electric kettle
Microwave
Living Area
Air conditioner
Sofa
Sitting area
Desk
Outdoors & View
Outdoor dining area
Terrace
Outdoor furniture
Sea view
Sundeck
City view
Bedroom
Iron
Air conditioner
Wardrobe
Flat-screen TV
Bathroom
Towels
Private bathroom
Linens
Hairdryer
Toilet paper
toiletries
Shower
Washing machine
Media & Technology
Flat-screen TV
Satellite channels
Parking
Free parking
Private parking
Services
Airport shuttle (additional charge)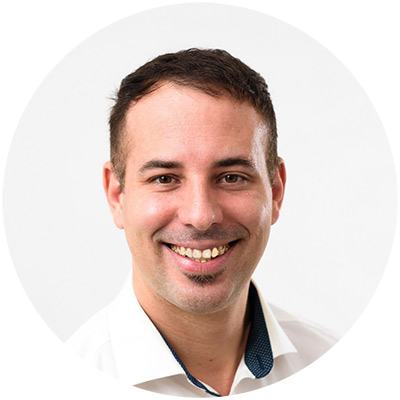 Ivan Hure
Hospitality Manager
This was a great stay. Close to everything. Easy access to uber/taxi. The place is stunning. The pictures do not due it justice. Breathtaking views.
Giedrė Eimontaitė
Lithuania
Book this place NOW!! The view from this apartment was one of the BEST things I have ever experienced at and Airbnb!!! Almost every night we enjoyed the most beautiful sunsets from the terrace, overlooking the whole city. The apartment overall is very nice, spacious, clean and a very convenient location. Uber is great for transportation around Dubrovnik and very reasonable. I would avoid going to the little market at the bottom of the apartment because the lady working there took advantage of the fact that we were tourists and charged us WAY too much for just a few items. It's unfortunate because I like to support the local shops but not when they take advantage of you so just go into town because the markets there are much more reasonable!! 😉 Another bonus to staying here is the host, Maro! He's so kind, met us upon our arrival and took the time to show us the apartment and offered to set up any tours/excursions for us which we did and it was awesome!! I highly recommend the Blue Cave tour, what an incredible experience! Maro also set up private transportation for us to and from the airport for only $40 each way and it was well worth it! We did run into a couple minor issues at the apartment, which sometimes happens when staying at an Airbnb but I still rated this place 5 STARS because the communication is excellent and Maro helped us and responded any time we needed something. That to me is most important! Thank you Maro, for such a wonderful stay! Don't hesitate to book this place, we guarantee you'll have the best time! We can't wait to return! 😊
Peter Stead
United Kingdom
really great place - both the old city and Sunset beach are accessible by uber within about 5/10 minutes. Transfers from the airport were arranged by the host and the host was there ready to great us when we arrived. We were given loads of useful information to help us make the most of our trip. superb!!
I really enjoyed the stay here!
This is a great place to stay with great views that is just a short and cheap Uber ride to old town. The patio is huge and a perfect place to have drinks and enjoy the views of Dubrovnik. Maro is an incredible and responsive host that greeted us upon our arrival. He even sat down with us and helped us plan our our time in Dubrovnik. Only downside is you have to walk up around 70 steps to get to the front door which is a challenge after a night out.
Nia Presley
United Kingdom
Lovely spacious apartment with amazing views. There is a bus stop near by which is useful as the walk us very steep. We were quite cold the first night as the apartment is furnished for the warmer months and only had thin bed sheets but the host was very helpful and dropped off more blankets. Overall a great choice for Dubrovnik accommodation.
Sharon Eastwood
United Kingdom
Maro was extremely helpful with checking in and information for our trip and very kindly gave us a late check out the apartment was perfect beautiful terrace and view it's in a quiet area but Ubers were fantastic and so cheap to get around . The small supermarket below the apartment was crazy expensive the lady seemed to charge what she liked €1.80 for a small tomato so avoid ! Great apartment and host highly recommended and Dubvronik and Cavtat are so beautiful many thanks for a perfect stay
Marilia Campos
United Kingdom
We had a wonderful stay! The place is absolutely gorgeous, that view is really unbeatable. We loved how peaceful the area was, and it was still a short Uber ride to Old Town. Maro was super helpful and gave us lots of great recommendations. Can't wait to come back!