Superior Marangun | SeaView
Overview
Stylish Apartment Marangun is brand new two bedroom apartment with fully equipped kitchen, 2 bathrooms, living room and spacious balcony with beautiful sea view. Free private parking is available in the parking garage of the building.
Apartment is situated only 5 minutes walking from the Bellevue Beach. Supermarket, bus station, coffee bar and restaurants are reachable within 5 minutes walking. Perfect location, very easy to reach Old Town and Lapad area as well.
Amenities & Facilities
General
Sea view
Free parking
Terrace
Air conditioner
Washing machine
Free Wi-Fi
Kitchen & Dining
Dining area
Dishwasher
Washing machine
Refrigerator
Oven
Cleaning products
Kitchenware
Coffee machine
Stovetop
Living Area
Air conditioner
Sofa
Dining area
Sitting area
Desk
Outdoors & View
Outdoor dining area
Terrace
Ocean view
Outdoor furniture
Sea view
Balcony
Bedroom
Heating
Clothes rack
Iron
Bathroom
Towels
Private bathroom
Linens
Shower
Hairdryer
Shower
Additional bathroom
Toilet paper
Parking
Free parking
Private parking
Parking garage
Services
Airport shuttle (additional charge)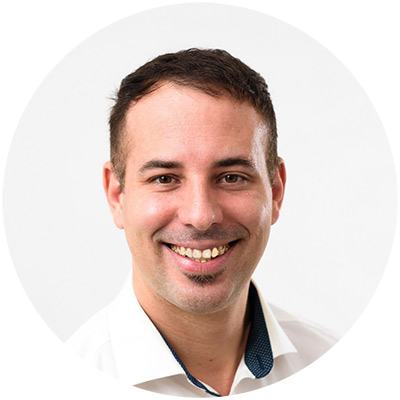 Ivan Hure
Hospitality Manager
The apartment was amazing. Beautiful views and within walking distance to both the old and new part of the city. Ivan was fantastic throughout the trip. We would highly recommend going to his suggested restaurants and book the 8 hour boat trip with Damir.
Marangun apartment is a luxurious space ideal for a family or friends. excellent location between the old city and the newer parts of Dubrovnik
Amazing apartment in amazing location. Host was super friendly and easy to communicate with. Highly recommend!
Super luxurious apartment with a stunning view👌 Ivan is a very friendly and professional host, and we will definitely recommend this place to family and friends.
This apartment is just like the photos and in the perfect location. The host made check in super easy and helped us book a day trip on a boat. We will definitely be staying here on our next trip back to dubrovnik.
Appartamento splendido con vista sul mare e la città, fornito di ogni comfort. Per raggiungere la città vecchia e le spiagge abbiamo sempre usato Uber, pur avendo la macchina.
Excellent appartment with a wonderful seaview from a large and pleasant balcony. The walk to Dubrovnik (1.5 km) is pleasant. Alternatively Uber is widely available and good value. The host was easily reachable and provided excellent advice.
Chris Leboutillier
United Kingdom
We will definitely be going back to Dubrovnik and hope we'll be able to stay at apartment Marangun again.
Ivan got us set up perfectly and helped arrange an airport transfer. Everything was perfect. Close to the old city and Lapad. Would definitely stay here again.
The property was specious and very well maintained. The patio is huge and we thoroughly enjoyed it. The location is very convenient one can walk to old town or take an Uber for quick trip.
This Airbnb was amazing, super clean, great location, amazing views from the balcony and very looked after. The host was very reachable and responsive, kindly met us a few hours before our check in time which was very useful for us. I would just say it was missing some basic things such as a toaster or microwave but otherwise 10/10!
Sandy Tarant
United States
Walk six minutes to town, take taxi back up. A bit of a hike to beaches. Fantastic view, host could not be better or nicer. Extremely spacious, modern, clean, well decorated, excellent technology—great TV if you want one. View of sea from balcony is breathtaking and sunsets are lovely. If it had been closer to the old town it would warrant five stars for location but the price one would pay for that would be a lot of traffic and noise—we prefer this location. Worth every kuna, € or $. Reserve this apartment with total confidence!
Apartment was very modern, clean and spacious. Views were absolutely stunning. Quite central and within walking distance to attractions and food outlets. Shower floors were very slippery and could benefit from a non slip shower mat. Also wall hooks or rails to hang towels. A small amount of complimentary items ie: salt, pepper, tea, coffee and sugar plus extra toilet rolls would be helpful as these could only be bought in large quantities and then left behind when departing Thankyou Ivan for organising airport pick-up. Overall a great stay and would highly recommend
Gorgeous apartment with the most amazing balcony. The apartment is located high up with phenomenal sea views about half way between the old city and the main harbour area ... about 20 minutes walk in either direction (or a 5 minute taxi). The neighbourhood is quiet and it's great to be able to get away from the hustle and bustle of the more touristy areas. There are shops and restaurants within a stones throw of the apartment. We loved our stay here and would definitely recommend.
Absolutely beautiful views and convenient to everything! A wonderful bakery and two markets close by. Fifteen minute walk to Old Town and 25 minute drive to the airport. Ivan was great with communication and check in. We would definitely stay here again!
Harpreet Dhaliwal
United States
My friends and I rented the apartment while we were visiting. it's a very clean apartment in a great location. Ivan was very nice and gave us lots of recommendations. If you are looking to visit Dubrovnik I would recommend considering this apartment.
This apartment is every bit as beautiful as the pictures and the sea view from the large, comfy deck is stunning. The location is centrally located, so short walk to most attractions and restaurants. It was perfect for us. We only made breakfasts in the apartment but the kitchen is not equipped well enough for anything beyond this. The host was very communicative and responsive to our needs when we got low on several items. We enjoyed our stay and recommend to others.
Mathew Day
United Kingdom
Amazing apartment with stunning views from the balcony, and easy access into Dubrovnik old town. Highly recommend to anyone !
Jack Douglass
United Kingdom
Ivan was a fantastic host, organising for a taxi to pick us up from the airport through to meeting us at the apartment despite the late time. The apartment itself was gorgeous and just as the photos showed. There are some fairly high tech gadgets included in the apartment which were great to use. There is a small corner shop for milk, fruit, alcohol etc which is about 2 minutes from the apartment; and shortly before that stairs down to the main street which leads either directly to the Old Town (15-20 minutes) or the far side of Lapad (20-25 minutes) making the location perfect. You could not want anything more from a stay in Dubrovnik than what we experienced here. Ivan also has a website which details great trips out from the area, and lists lots of great restaurant recommendations
My friend and I stayed here our first time in Croatia. We were nervous that we were staying too far from old town(15 minute walk). We ended up not needing to worry at all. So much more to Dubrovonik then old town. Sunset beach was nice to hang out with great restaurants. As for the apartment itself, it is the best airbnb i've stayed in. The views from the balcony thats bigger than my bedroom were phenomenal as well as the lounge furniture. The bedrooms all have sea views. Even one of the full bathrooms has a window in the shower that opens up and looks out to the sea. This is the best airbnb if your looking to relax.
Liz Hodgskinson
United Kingdom
Lovely apartment, clean, well equipped, lovely views from the balcony, great location easy to get around in Ubers if you don't want to walk.