Overview
Exclusive Madison apartment a place where luxurious and sophisticated interior is at great lenghts. The apartment is located in a popular Lapad Peninsula area.
Luxurious one-bedroom apartment is a private and a perfect modern place to relax with your significant other. The apartment features fully equipped kitchen, jacuzzi, free wi-fi, private garage parking and patio. Come and indulge yourself! :)
The apartment features one bedroom, modern and luxurious living room, bathroom with walk-in shower and washing machine, private garage parking and furnished patio with jacuzzi.
Amenities & Facilities
General
Air conditioner
Washing machine
Free Wi-Fi
Free parking
Flat-screen TV
Terrace
Kitchen & Dining
Washing machine
Refrigerator
Oven
Cleaning products
Kitchenware
Electric kettle
Bathroom
Towels
Private bathroom
Linens
Shower
Hairdryer
toiletries
Services
Airport shuttle (additional charge)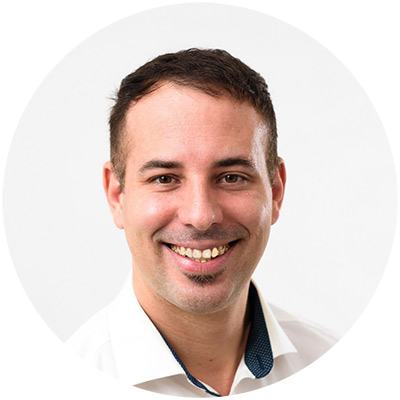 Ivan Hure
Hospitality Manager
We loved our stay at apartment Madison!! This is brand new place, well equipped, location is perfect for exploring beaches and Uvala promenade. The highlight of our stay was terrace with jacuzzi. Highly recommended!
What an amazing apartment! So, even though our trip was short, I was so surprised by the hospitality of our host Ivan, had the warmest welcome ever! the apartment is super clean, new, luxuriously furnished and there's a jacuzzi as well. Definitely recommend and we'll stay a bit longer next time
Thank you Ivan for the great experience! Our stay was short but sweet. The apartment looks so good in real life, it's super cozy and perfectly clean! You reacted super quick to our last minute booking, which we appreciate so much! I highly recommend!
Lloyd John
United Kingdom
Thanks Ivan for a great stay. Apartment is absolutely amazing 5 🌟 Location is great and Dubrovnik is beautiful. Your service was outstanding we would highly recommend to anyone. Thanks again for being a great host
Excellent apartment in a really convenient location. Ivan is a brilliant and attentive host. Highly recommend this place to stay, and the hot tub is heaven!
Shpend Bylygbashi
Austria
Non sono solito scrivere recensioni, ma per questa volta mi sento obbligato, casa veramente perfetta, bellissima, ha tutto quello di cui si può avere bisogno (ma proprio tutto), il pezzo forte ovviamente è la jacuzzi. Non è economica ma ne vale veramente la pena!
Dieser Urlaub war einfach nur perfekt! Danke Ivan! Der Check in/Check out verlief ohne Problem- sogar digital :) der Gastgeber war die ganze Zeit per WhatsApp zu erreichen und hat unsere Fragen sofort beantwortet, wir konnten spontan sogar eine Nacht länger bleiben. Die Wohnung hat eine super Lage, der Strand ist zu Fuß zu erreichen, Restaurants ebenfalls. Wer in die old town möchte, kann für 53 kuna mit dem uber dort hin fahren 😜 Die Küche ist komplett ausgestattet. Von Zucker bis Spülmaschinentabs ist alles vorhanden. Das Highlight bietet der Whirlpool auf der dachterasse. Wir würden jederzeit wieder kommen.
Andreas Scheucher
Austria
Dubrovnik ist immer eine Reise wert! Wunderschöne Stadt und sehr empfehlenswert!
Christian Sonndag
Germany
Everything was perfect. 🤩 The apartment is so stylish and everything is new and clean. We loved the Jacuzzi and also the big bed. Ivan welcomed us so friendly even we came a bit late. The location was great to discover Lapad by foot or old town by Uber. We would come again
Superbe appartement, très bien situé ! Ivan est très attentionné et de bon conseil, vous pourrez lui faire confiance durant votre séjour. Tout est à disposition, gel douche, café etc…. Merci encore Ivan, nous garderons en tête la sympathie Croate, et c'est en partie grâce à toi 😊
Wir haben nichts auszusetzen. Die Wohnung ist wunderschön und man kann sehr gut entspannen. Ivan gibt sich sehr viel Mühe. War bis jetzt eine meiner besten Erfahrungen. Auch die Lage ist sehr gut, wenn man nicht mitten im Trubel leben möchte. Trotzdem ist alles nötige fußläufig erreichbar. Ich würde die Wohnung jedem empfehlen.
Highly recommend Ivan's flat. It was spacious, comfortable and immaculately clean. The hot tub and terrace were a highlight! Ivan was a great host and left some nice extra touches like laundry detergent, nespresso pods, cookies and more. The location also can't be beat. Away from chaos of old town, but only a ten minute bus ride (the bus stops right by the building) and you are within 15 minutes walk from the best beaches.
May Trinder
United Kingdom
This is easily the best Airbnb we have ever stayed in. It is immaculately clean, private and has all of the mod-cons. The washing machine was an absolute blessing and the hot tub was a lovely end to every evening. Location was great with a supermarket 2mins away and a bus stop for old town across the road. Finally Ivan was great, gave us loads of information and recommendations with check-in, would definitely recommend the Blue Cave speedboat trip available to book via Ivan.
Megan Mc Laughlin
United Kingdom
We had a great visit to Dubrovnik. The apartment is very well designed and comfortable. Ivan made sure we had everything we needed and recommended some activities to us also. Would definitely recommend
Lucas Ramón Mendos Rueda
Argentina
The appartment has everything that's needed for a perfect stay. Ivan was a great host. The jacuzzi was excellent and the kitchen was fully equipped. Fully recommended for a long or a short stay in Dubrovnik.
Melissa Knisley
United States
My new husband and I stayed here during a few days of our honeymoon. I can't say enough great things about the apartment. The location is great, right off an easy bus line to get to where you need to go, but still with plenty to do within walking distance. The balcony and hot tub were icing on the cake, perfect for the cooler evening weather we had at the end of September. Ivan was not in town on the day that we checked in so his colleague Mateo met us, and Mateo could not have been more welcoming and helpful with providing recommendations. This is the perfect stay for a couple wanting to experience Dubrovnik.
Steven Jenkins
United States
Ivan's place was immaculate! Super comfy and the hot tub was amazing! Super communication and apartment was clean and modern. Would definitely stay again !
Eilidh Mackenzie
United Kingdom
Beautiful apartment and absolutely spotless. Perfect for a couple visiting dubrovnik. Excellent location and the bus service across the road was extremely useful. I will also note how secure the apartment was and felt. 10/10, would highly recommend 😊
Lee Hiscock
United States
Great spot. Easy access to sunset beach and great nearby restaurants. The hot tub was great! Great accommodating hosts.