Overview
Comfortable one-bedroom apartment, located in nice and quiet neighbourhood of Dubrovnik Lapad peninsula. Free Wi-Fi and parking available!
Apartment has a spacious terrace with outdoor seating area. Apartment is located just above pedestrian street full of restaurants and bars. Easy 10 min walk to LAPAD bay Sunset beach! 5 min walk from supermarket and OldTown is reachable within 15 minutes driving by bus.
Location
Distances
Tourist Info Centre
300 m
Amenities & Facilities
General
Terrace
Free parking
Air conditioner
Washing machine
Free Wi-Fi
Flat-screen TV
Kitchen & Dining
Dining area
Washing machine
Refrigerator
Oven
Cleaning products
Electric kettle
Living Area
Air conditioner
Sofa
Dining area
Sitting area
Desk
Outdoors & View
Garden view
Mountain view
Bathroom
Towels
Private bathroom
Linens
Shower
Hairdryer
Body soap
Shampoo
Media & Technology
Flat-screen TV
Cable channels
Services
Airport shuttle (additional charge)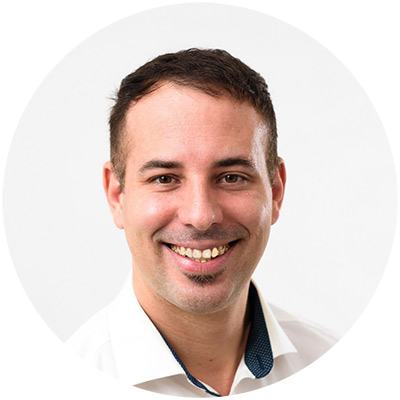 Ivan Hure
Hospitality Manager
We had a wonderful stay in Apartment Luna. Nice and comfortable apartment.
Great location, just few minutes by walk to Sunset Beach and Promenade Street. There are lot of restaurants nearby. Lovely apartment - we will come back!
Emilio the host was really friendly gave us good tip on the local area where to go, where to eat and what to do Area is lovely, apartment was bigger than expected and had everything we needed
De la réservation à notre départ, les hôtes ont été très gentils et disponibles. Nous recommandons sans hésitation ce logement !
Great host, lots of good advice and tips about what to do in the area. Facilities were great and felt right at home. Perfect location close to lots of bars, restaurant and the sea. Brilliant stay and will be back!
Check in was seamless and communication with Toni was very easy, nothing was too much trouble! Toni was very accommodating, offering to wait at the airport for my delayed luggage so we didn't miss any time in Dubrovnik! Location was perfect, supermarket close by, lots of restaurants/places to access the sea and very close to the bus stop into old town which took 10 minutes! Apartment was perfect for our stay. Would recommend to everyone! Be aware, short but steep driveway and stairs to access the property and gorgeous dog Luna will also be found sometimes roaming around the grounds!
Jazmin Anthony
United Kingdom
This a cute little apartment in a really great location with quick access to the bars/restaurants. and the bus stop to the Old Town is just down the road. Marina and Toni were easy to communicate with and were able to sort our airport transfer there and back. I would definitely recommend as a place to stay!
Ruby Kavanagh
United Kingdom
we really enjoyed our stay at the apartment. it was clean, cold (airconditioning) and it was near by the (old) city. Toni gave us a warm welcome with information about where you eat en what to do. thanks for having us.
Superhyggelige og hjelpsomme eiere, fin beliggenhet og pen leilighet med alt man trenger.
Mark Light
United Kingdom
Fantastic stay. Great communication and lovely hosts. The location is a great base to visit both the Dubrovnik beaches as well as Old Town. The flat literally has everything you need, with some personal touches as well (lovely bottle of wine on arrival for example). We would definitely stay again and recommend to others.
Anna Malyukova
United Kingdom
Toni was a great host! He explained everything well and the apartment was super clean! I enjoyed my stay a lot, felt as I was at home but on vacation. Thanks Toni and your family for making such a beautiful place :) P.S. for the beach I preferred to walk a bit but went to copacabana beach 😊
Top Airbnb, loved our stay there!!
Un appartement vraiment génial avec tout ce dont on peut avoir besoin, idéalement placé et avec l'air conditionné. C'est vraiment le top. On recommande 😍
Taylor Armstrong
Pitcairn
Great little place for a few nights or even longer. Easy, quick bus trip into Old Town (the bus stop is less than 3 minutes walk from the Airbnb) and a supermarket at the end of the street! Fantastic stay.
Nabeel Jogee
United Kingdom
We had a lovely stay with Toni! Great host - met us on arrival and gave a wonderful tour of the place with a full fridge too. Perfect location and great facilities. Thank you so much, would love to visit again ☺️
Very good apartment with everything you need, even private parking if you come by car. Super well located (just 10 minutes by bus from the historic center) and 5 minutes walk from the coast of Lapad with crystal clear waters and a beautiful promenade. Toni is a great host. My wife and I had a great week there, 100% recommended.
Wir hatten einen super tollen Aufenthalt in Dubrovnik! Das Apartment ist geräumig, gemütlich eingerichtet, sauber und hat alles, was man braucht und noch mehr. Die zusätzlichen Aufmerksamkeiten wie eine Flasche Wasser, Wein und ein lokaler Likör fanden wir besonders nett! Das Apartment liegt im Stadtteil Lapad - zur Old Town fährt man mit dem Bus etwa 20 Minuten, die Haltestelle ist aber direkt um die Ecke. Lapad hat allerdings ganz tolle Strände, die nur 5-10 min Fußweg von Apartment entfernt sind und es ist dort nicht ganz so überlaufen wie in der Old town. Der Gastgeber Toni hat uns persönlich begrüßt und uns wertvolle Tipps für To Dos in Dubrovnik gegeben. Insgesamt eine wirklich tolle Airbnb Erfahrung!
Katy Ashcroft
United Kingdom
In a quiet area, but walking distance to sunset beach and the hustle and only 10 minutes on the bus to old town, which were easy to navigate. The host was very welcoming, greeted us at the door and made sure we had everything we needed and information and recommendations. The place was cool, clean and filled with amenities and a beautiful view from the balcony. Highly recommend staying here whilst in Dubrovnik
Wij hadden een fijn verblijf in het appartement. Het was erg netjes en schoon. De host stond ons op te wachten en heeft ons hartelijk ontvangen. Het appartement lag op loopafstand van het strand en van een drukke straat met restaurants etc.
The Airbnb was very clean and inviting. Our host was very friendly and helpful. The bathroom even had some toiletries that you could use, I was very happy to see some menstrual products ! If you're looking for a longer stay this is the ideal accommodation.
Toni og hans familie var fantastiske værter. Vi følte os meget velkomne og blev taget rigtig godt imod. Kommunikationen var var rigtig også rigtig god og Toni var fleksibel med både indcheckning og udcheckning, så det var let for os at have vores baby med. Skøn lejlighed med god plads, vaskemaskine og plads til at hænge tøjet udendørs. Der var også en hyggelig lille balkon. Familiens hund skabte ligeledes meget glæde især for vores lille datter. Kæmpe anbefaling herfra! 😊
Sarah Knopp
United States
This was an extremely well equipped apartment. I've travelled all over Europe, and this was one of the best, with lovely considerate touches. I loved Toni, the on-site staff, who greeted me, and was very thoughtful and helpful throughout my stay. I was disappointed with some of the responses from the Airbnb messages I sent to the offsite staff when I was concerned that one of the AC units was broken; I asked for a fan or something to be done, given the heat in the bedroom. I didn't find the response at all accommodating, but rather dismissive. Toni became aware of this discourse and was able to track down a fan for me. I still had a great few nights in Lapad; the apartment was very beautiful and quiet, but I think the management team could work on finding solutions rather than dismissing concerns
We had the most amazing stay here! Marina and Toni were nothing but helpful and accommodating, they always wanted to make sure we had everything we needed. Their dog Luna was an angel aswell as super friendly. The location was so close to the beach and the bus stop to get to the old town, we really had no problems. the only thing I would say is make sure if getting a hire car that it is small as the road to the apartment is a tight hairpin turn with not much room!
Nice quiet area and super easy to get into old town on the bus (£2 single and they go every 10 mins). Apartment has everything you need. Toni was a great host and very helpful.
Appartement idéalement placé, super propre et bien équipé. Toni s'est montré très dispo. Je recommande ls yeux fermés
Laura Waugh
United Kingdom
We had such a wonderful stay at Toni's apartment. It has everything you need for a comfortable stay - fully equipped kitchen, bathroom essentials and all other home comforts. Toni was a great host, very easy to communicate with and went out of his way to make us feel welcome. The apartment is in a great location, it is very easy to get to old town using the bus, which is two minutes down the hill. And of course we have to mention Luna, the loveliest lab who we fell in love with during our stay. Would highly recommend staying here if you re visiting Dubrovnik.
Kris Turner
United States
Central to busses, beach, groceries,atm,banks, pharMACY.
appartement parfait tres propre et spacieux. Terrasse agreable , pleins de petites attentions et une place de stationnement. L appartement est idealement situe , bus pour la ville a insi que supermarche et plage. Nous avons passse un tres bon sejour a recommander sans probleme.
Tyler Rasilainen
United States
Perfect. This home was our perfect spot for our stay in Dubrovnik. This home is VERY nice and incredibly well kept/clean. The location in Lapad is, imo, the best spot to be when visiting Dubrovnik. And this spot is so well located in terms of transit, groceries, a walking street, and even beaches and swimming holes. If I was to return to Dubrovnik I wouldn't even look at another place. The hosts were incredible in every way and made our stay there amazing. Highly, highly, recommend. We loved it
Ani Pirinjian
United States
Nous avons passé un très bon séjour. Merci à Toni pour son hospitalité. Le logement est très propre, bien équipé et très bien situé dans le quartier de Lapad. Je recommande vivement pour un séjour à Dubrovnik !
Fantastic place. Highly recommend. Thanks 😊
Séjour parfait dans l'appartement Luna. Toni nous a chaleureusement accueilli. l'emplacement est top, à 2 minutes à pieds du bus pour la vieille ville et 2 minutes également d'une belle balade tout le long de la côte et des restos. L'appartement est d'une propreté irréprochable, bien aménagé, tout le nécessaire y est. Une place est également possible pour la voiture.