Overview
Apartment Ella Deluxe is brand new self-catering accommodation located in Dubrovnik. Two-bedroom with two bathroom, comfort sofa - flat screen TV, AC.+ free WiFi access is available.
Apartment has spacious terrace with outdoor seating area and sundecks, boosting spectacular sea view. Guests have available free private parking. Apartment is walking distance from Old Town whish is 1.5 km away. Close to Libertas rocky beach.
Amenities & Facilities
General
Sea view
Free parking
Terrace
Air conditioner
Washing machine
Free Wi-Fi
Kitchen & Dining
Dining area
Dishwasher
Washing machine
Refrigerator
Oven
Cleaning products
Kitchenware
Coffee machine
Stovetop
Living Area
Air conditioner
Sofa
Dining area
Sitting area
Desk
Outdoors & View
Outdoor dining area
Terrace
Ocean view
Outdoor furniture
Sea view
Bedroom
Heating
Tile/Marble floor
Clothes rack
Iron
Bathroom
Towels
Private bathroom
Linens
Shower
Hairdryer
Shower
Additional bathroom
Toilet paper
Parking
Free parking
Private parking
Services
Airport shuttle (additional charge)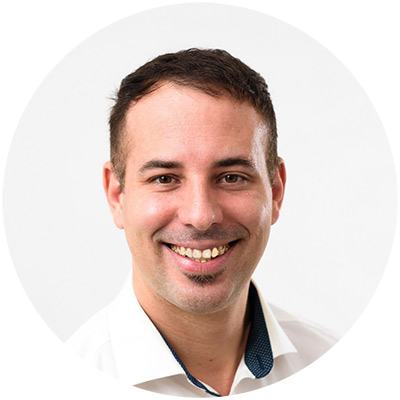 Ivan Hure
Hospitality Manager
Great location with a fabulous view from the terrace - stunning experience Very calm and silent area Very modern apartment equipped with everything and arranged with the attention for the smallest detail Walking distance to 1 beach and Old Town Very friendly owner.
We loved this apartment. Modern, well equipped and prestine. Stunning views from the very generous balcony make this place extra special. Close to hotel Rixos and other bars/restaraunts and a little super market is only 100 yards away. It's an easy walk or taxi to Old Town. We were left a care package when we arrived and Ella dropped in a couple of times with some delicious backed goods!! Ivan did a great job meeting us despite our long delay. We cannot wait to come back!
The View was amazing! Very comfortable and well equipped, the apartments location was convenient to all parts of Dubrovnik. Walked to the nearby beach are for a swim ( recommend water shoes). We had a car and the parking spot was a plus, but we did not use the car at all - just walked and Uber'd to the sites.
The apartment was light, airy and very clean, and well equipped. The view out to sea from the apartment was amazing! Lokrum Island is the distance and plenty of boats to watch coming and going. The owner Matea made us feel very welcome. It was easy to walk into the old town and also into Lapad. Nothing but hot sunshine during our short stay!
This always lovely with a million dollar view! Ella was a lovely host treating us too a bottle of wine and some goodies. Her apartment was clean with comfortable beds and nice pillows and linens. A real treat to stay there. Thank you.
easy check in and out , amazing view and great hosts , we will for sure come here again when we come back this way
Our apartment, staff and owner was amazing. We were personally greeted upon check-in by Ivan. Later the host/owner came by to check on us and even delivered some local treats. The apartment was amazing with a balcony to be thoroughly enjoyed at any time of day. Old town is a beautifully 15-20 minute stroll and if you get tired 80-100 kunas will get you home! Highly recommend!
We loved this beautiful place with amazing views and such kind helpful hosts. We will definitely be back!!
It was a great stay, next time for sure we will stay longer.
Beautiful centrally located Apartment, equipped with everything you need. The apartment is within walking distance to the old town, as well as the well-known beaches - Bellevue Beach (from noon is in the shade), Banje Beach and Sunset Beach. It is a perfect place to explore Dubrovnik. The Apartment Ella is new, very well maintained, clean and modernly furnished. We enjoyed every second there and can recommend this accommodation without a doubt.
Everything was great! Location, host, amenities,....
We really enjoyed. Apartment is very modern and new. Our host Ivan was very welcoming and gave us lots interesting tips. We recommend it!
This apartment was smaller than it looked on the pictures but still extremely comfortable. The balcony is large well-furnished with a spectacular view. Parking is on a street below the apartment so you need to transfer your luggage to the apartment,ent for. The extremely narrow street in front of the building and then take your car to the parking space. It is best to leave the car parked during your stay. Old town Dubrovnik is at about 20 minutes walk. The beds are very comfortable and the bathrooms are well equipped. The kitchen is mini but you have the necessary appliances but a minimum of dishes and cutlery.
We'd pre-arranged a pickup from Dubrovnik Airport, and the driver was there waiting for us. It cost a total of HRK250 (about £28.50) for the four of us, which was perfectly good value. When we arrived we were shown around the property very efficiently. There's one bedroom with en-suite shower and toilet, and there's a second set of facilities for the second bedroom which is directly across the hallway. The living/dining area is spacious, and although the kitchen area isn't the biggest it's perfectly adequate. The storage cupboard had pretty much everything we could need (cleaning products, toilet rolls, etc.) and the kitchen had a stock of useful things like tea. Where we did need to get provisions, the shop around the corner was perfectly adequate for bread, meat, cheese, butter, wine and beer (and was just a three-minute walk away). Particularly impressive about the property is the patio area, which is huge and has an amazing view out over the sea. There's a little patio table with six chairs, plus a couple of sun-loungers. Although the rooms are air-conditioned, we didn't need to use the air-con for the three nights we stayed - the weather was still warm despite it being late October but there was plenty of fresh air and it was fine. The internet was lightning-fast (a speed test showed about 70Mbit/s) which was pretty impressive. The owner was lovely. When we arrived there was some fruit and Jaffa cakes plus a carton of orange drink waiting for us, and during the course of the stay we were also given some doughnuts, some home-made strudel and a bottle of local red wine. All very hospitable indeed! In terms of proximity to the Old Town, it's about a one-mile walk down a route which isn't over-run with traffic, so no worries about scary lorries thundering past your ear. We generally walked into town and then got an Uber back - the latter was the equivalent of about five Euro, which was perfectly fine between the four of us. Finally, on our last day we asked whether we could leave our luggage at the property and were told that we were welcome to use it all day, as we were the last let of the season (so rather than having to evacuate by lunchtime we were able to stay until our airport pickup early evening). Is there anything we'd criticise? No, not really - it's genuinely hard to think of anything negative. We'd definitely recommend this apartment to anyone, and would definitely come back.
Nick Robertson
United States
Awesome place with an amazing view! Definitely would book again!
Très bel appartement. Il est tel qu'il est décrit sur l'annonce. La vue sur mer depuis le balcon est superbe. La literie est de très bonne qualité et l'appartement très fonctionnel. Tout est réuni pour passer un superbe séjour à Dubrovnik. Seul petit bémol : forte odeur dans une salle de bain. Je recommande sans hésitation cet appartement
Lesley Adorable
United States
Look no further because if you are lucky enough to book this place you will be so happy! We certainly were. It looks just like the pictures and has everything. The doors on both bedrooms open onto the terrace as do the doors to the main terrace which is huge. We walked into the old town and back several times and there were restaurants within about 7 minutes walking too. Ivan could not have been a better host. I am going to recommend this place to everyone I know who is traveling to Croatia!