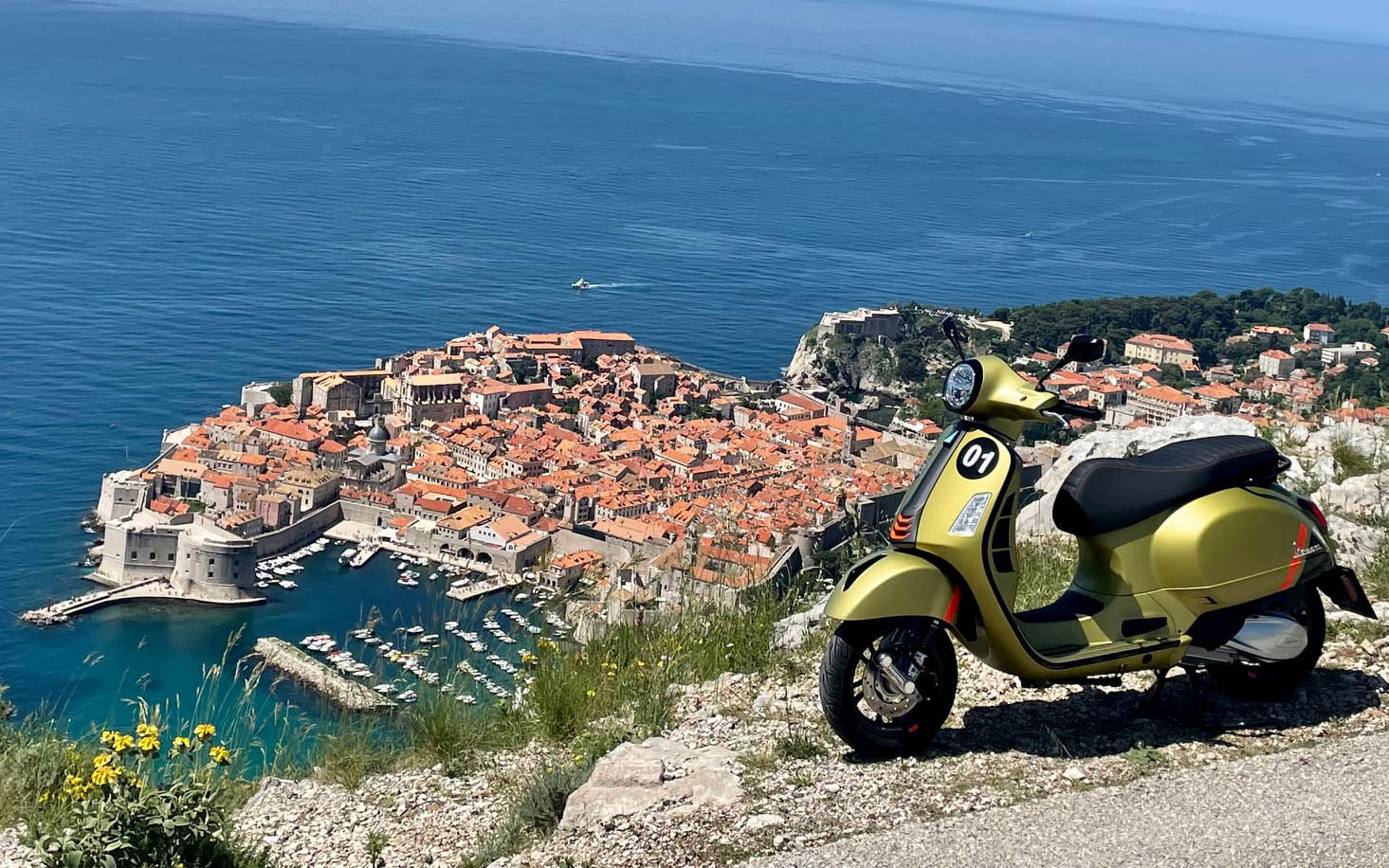 Vespa Rental & Tours
Ride your own Vespa scooter in Dubrovnik!
We'll make sure there's a Vespa 300cc ready and waiting for you at our Vespa rental partner. Explore the alleys of Dubrovnik city like a true local or leave the city and head to the panoramic coastal road and enjoy breath taking scenery with experienced tour guide. Let your Vespa adventure begin with us!
Vespa motorcycle/scooter rental 300 cc in various colors (black, white, gray, orange and gold/green).Vespa rental can be 6h, 12h, 24h or weekly rental. Helmets and insurance included in the price.
Vespa rental 6 hours - €60
Vespa rental 12h - €90
Vespa rental 24h - €110
Vespa rental for 7 days - €600


Vespa tours with a guide (english/spanish) and a professional photographer:
SUNSET TOUR 1h - price per person is €35
- we take you to places with a wonderful sunset lens
PANORAMA TOUR 2h - price per person is €62
- we take you to beautiful and very attractive places around Dubrovnik and the panorama of the city itself
KONAVLE TOUR 3h - price per person is €100
- we take you through beautiful Konavle to visit hidden and historical parts and the panorama of Cavtat and Konavle, the tour includes a local delicacy in a tavern and a bottle of water
PELJESAC TOUR 6h - price per person is €200
- we take you on a special tour to the Pelješac peninsula itself, the new bridge that connects the southern part with the rest of Croatia and the famous salt factory in Ston and their walls, the tour includes a local delicacy in a tavern and a bottle of water
***From the offer, we highlight the Vintage Vespa for ¨WEDDING DAY¨
If you want to brighten up your wedding, we offer you a beautiful and photogenic Vespa
Vintage Vespa - €350
MANDATORY DRIVER'S LICENSE OF CATEGORY A, A1, A2. MIN. CLIENT AGE 18 YEARS
FEEL FREE TO SEND INQUIRY AND OUR TEAM WILL CONTACT YOU ON WhatsApp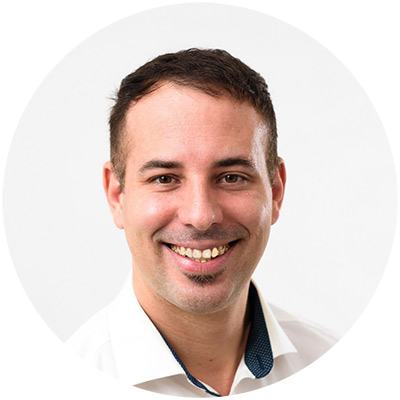 Ivan Hure
Hospitality Manager
Our tour was fantastic, the guides were really friendly and knowledgeable We were able to discover lots of areas and interesting history and stories that we would have missed without our great tour guide They picked us up and dropped us off at our hotel as requested I would highly recommend this tour to anyone visiting Dubrovnik
If you're in Dubrovnik and want the best tour of your life, book this. Our guides were wonderful, constantly pointing out areas of interest, giving us insights into the past, present and future of Dubrovnik. The quality of experience was incredible. They bought us coffee and pastry overlooking the ocean, we had the best 4 hours ever on their Vespas and lots of laughs !
The best way to discover Dubrovnik in a very genuine way. The Panoramic Vespa tour is full of highlights and perfect sights. It is a sin visiting Dubrovnik without this tour.