GAME OF THRONES PRIVATE GUIDED TOUR
Game of Thrones Tour Dubrovnik
Game of Thrones Tour with a true fan
In 2011 HBO chose our home-town Dubrovnik as a location to film King's Landing. We couldn't ask for more than that. The rest is history, after 4 seasons filmed in Dubrovnik and surrounding area, this is one of the most popular tours in the city. Who should be your tour guide? A true fan, just like you!
Join us in this tour to discover unforgettable locations of the King's Landing. As your favourite characters, you will be able to walk through the streets of King's Landing, climb the same fortresses, explore the hidden spots or pretend to sword fight just like your favourite characters; Jamie, Bronn, Dorian Martell or even "Mountain" in secret spots known only to the locals.
Itinerary:
Game of Thrones tour will cover scenes from Season 2, 3, 4 and 5. Tour starts with visiting locations in Dubrovnik Old City;
We will visit locations of following scenes;
- Joffrey's name day tourney
- Purple Wedding (Joffrey Baratheon & Margaery Tyrell)
- The encounter of Queen Cercei and Littlefinger "Power is power"
- The Gold Cloakes slaying late King Robert's bastards
- Tyrion learns about the wild fire defense plan from Lancel
- Myrcella is sent off to Dorne
- Riots at King's Landing
- Sansa saved from rape by the Hound
- Varys, Tyrion and Joffrey inspecting the defenses before Stannis' attack
- Daenerys, Jorah and Kovarro arrive to the House of Undying
- Jaime's return to King's Landing
-Walk of Shame
-Tywinn's Funeral
-Rise of the Sparrows
Where and When:
Meet up location: Meeting location is small fountain at Pile gate - main (Western) entrance to the Old town right next to Dubrovnik Tourist Board. Pile gate is also main and last bus stop for local public buses and cruise ship shuttle buses coming from the port of Gruz. I will be waiting for you by the fountain right next to a large video wall and tourist info office (Tourist Board). (I will be waiting for you with your name-sign).
End location: End location: End location is usually Pile gate but any other location of your interest in Old town area will be fine as well.
Duration: 2 hours 30 min.
What's Extra: Entrance tickets for St. Lawrence fort or City Walls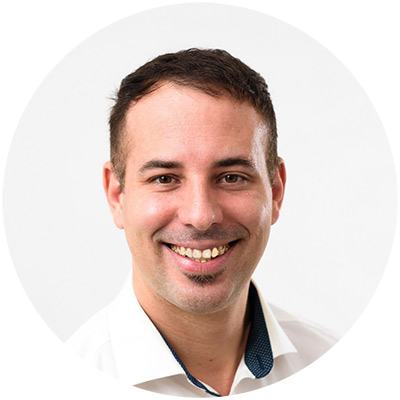 Ivan Hure
Hospitality Manager