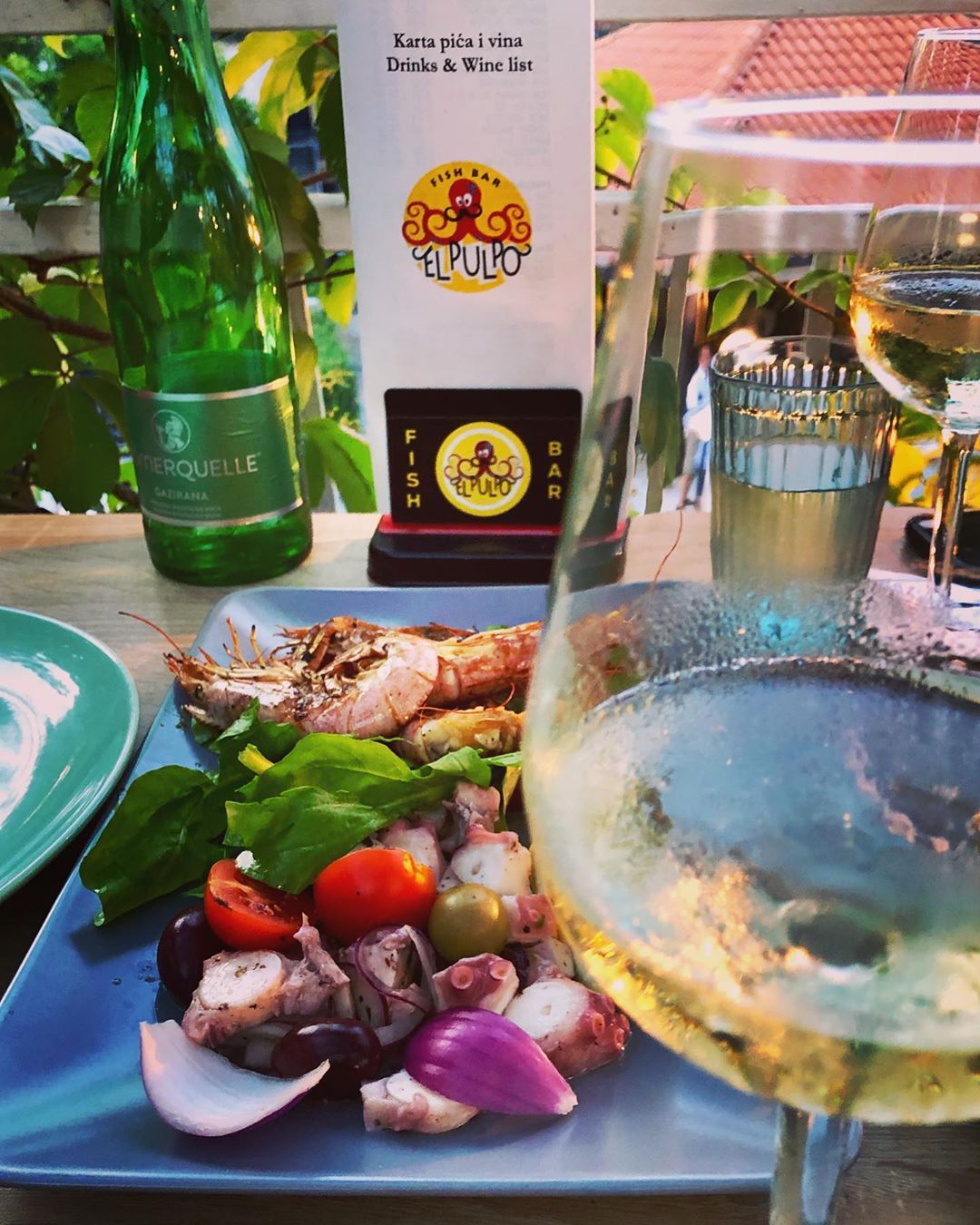 FishBar ElPulpo | Lapad Dubrovnik
Ul. Mata Vodopića 6, 20000, Dubrovnik
Fish bar el Pulpo is definitely one of locals favorite sea food restaurants, located in the center of Lapad, in Dubrovnik.
If you'd like to experience an authentic local town atmosphere and try the most delicious specialties, El Pulpo is the right place for you.
The beautiful El Pulpo isn't just about having an amazing garden terrace or having a wonderfully crafted interior.
Our food is lovingly and deliciously created using Croatian ingredients, serving up a selection of fresh octopus, sea bass, scallops and oysters.
For delicious Mediterranean seafood, there's only Fish Bar El Pulpo.
Open: 11 - 23
e-mail: elpulpo.dubrovnik@gmail.com