MOSTAR DAY TRIP FROM DUBROVNIK
Explore Mostar and Mesmerizing Kravice Waterfalls
If you want to avoid all the fuss which comes with trip organization and have a stress-free visit, our group Mostar tour from Dubrovnik provides exactly that.
Your coach will pick you up at (or as nearest possible to) your accommodation, and then we'll head out past the seaside villages of the Dubrovnik Riviera and into the Bosnian countryside, towards the Kravice waterfalls and then to medieval town of Mostar. You'll have enough free time in Mostar to explore the city. We will finish our group Mostar tour from Dubrovnik dropping you off at your accommodation.
Suggested Itinerary
1st stop: Kravice Waterfalls
Kravice waterfalls are about 25 meters high and divided into 20 falls. It is a protected nature reserve, settled on Trebižat river in the Herzegovinian region of Bosnia and Herzegovina. The waterfalls cascade off a particularly large tuff limestone deposit and onto the lake below. Chaste trees, poplars and figs form the surroundings. The water is particularly cool even during hot summer days. But, if you want you can have a swim in the lakes, so is recommended to bring your beachwear.
Free time: approx. 1,5 hour

2nd stop: The Old Bridge (Stari Most) in Mostar
The Old Bridge across the river Neretva connects two parts of Mostar. The original bridge was commissioned by Suleiman the Magnificent in 16th century and stood there for 427 years, until it was destroyed in 1993 in Homeland war, and then rebuilt again in 2004. As we arrive here, you are free to explore the bridge and visit small streets and charming shops nearby.
Free time: approx. 2hours 45 min
Departure Time: 7:15 – 7:40 am
Language: English
Duration: 12 hours
Group size: Up to 8 people (small group)
WhatsApp contact for booking: +385959119714 (Ivan)
***Please don't forget Your passports or EU IDs, in Bosnia You can use kuna or euro, entrance fee for waterfalls is 10 euro or 80 kuna.
Highlights
Savor the local cuisine of Bosnia and Herzegovina
See the famous monuments of Mostar, such as the reconstructed Old Bridge
Get back to nature at the Kravice Waterfalls
Full description
Following pick-up from your hotel or apartment, depart Dubrovnik and travel by air-conditioned vehicle along the beautiful coast of Croatia. Head north along the coastal road and pass the pretty seaside villages of the Adriatic Sea. Get panoramic views of the Elaphiti Islands and stop for a coffee in the town of Neum. Wander the cobblestone streets of the bazaar on arrival and experience the city's multi-cultural and multi-faith vibe on almost every corner. Admire the slender minarets of the Middle Mosque and the ornate wooden balconies of the everyday houses. Enjoy some authentic food in one of the local restaurants before making your way to the Kravice Waterfalls. Marvel at the tufa cascades of the Trebižat River, and then depart In the late afternoon for the return trip to Dubrovnik.
The details below may change if you update your current selection:
Important information:
Know before you go
A current valid passport is required on the day of travel
You must confirm and obtain any visa requirements prior to the border crossing. All visa requirements are the sole responsibility of the traveler
The schedule of this tour is subject to change due to the traffic, border controls or other unforeseeable conditions
Please note that the pickup location might be a couple of minutes walk from your apartment, room or hotel, as vehicles cannot enter some streets
Please note, entrance fee for waterfalls (cash only): €10
WhatsApp contact for booking: +385959119714 (Ivan)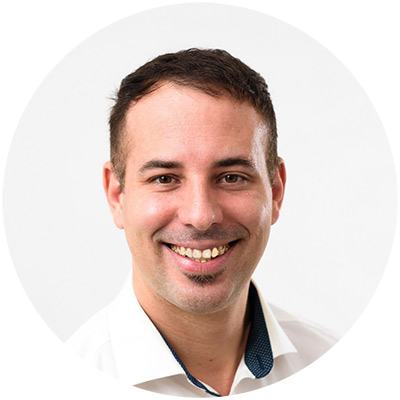 Ivan Hure
Hospitality Manager
My partner and I were privileged enough to visit Kravice Waterfalls and Mostar as part of a small group excursion with Laus Travel via Dubrovniktrip. Ivan arranged the trip on our behalf. Our guide and host for the day was the wonderful Josh. Josh shared a wealth of information and knowledge of the region with us on our journey from Dubrovnik to Kravice Waterfalls, before heading onto Mostar. Josh provided an in-depth chronology and history of Croatia and former Yugoslavia and did so in an interesting, engaging and entertaining manner. Josh managed to balance the complex and colourful history of the area with humour and humility. As beautiful and breathtaking as Kravice Waterfalls and Mostar are, the tour is worth it alone to see the coastal and rural landscape of Croatia and Bosnia & Herzegovina. Josh engaged with our small group, answering any questions that we had whilst also meeting any requests/needs of the group. We would highly recommend this tour and when we return to Dubrovnik in future, we will make further bookings with Laus Travel. Thank you Josh for an amazing adventure and our first introduction to Croatia