Overview
Located in heart of Lapad area, apartments Helen is offering air conditioned one bedroom accommodation for 2 or max 4 guests. Indoor and outdoor seating area with super fast Wi-Fi, smart TV with cable channels, terrace and free parking!
Brand new house, designed with idea to provide hotel standard in private accommodation, and to make your stay as much comfortable. Apartment Helen has it all, and location is ideal for exploring Dubrovnik. Supermarket, restaurants, beaches, walking trails, bus stop for Old City are all in the area.
Located in heart of Lapad area known for its beautiful beaches, restaurants and walking trails by the sea. Quiet neighbourhood (without traffic sound) jet really close to all facilities, supermarket, pizzeria/restaurant, beautiful beach and promenade are all short walking distance from this apartment!
Best way to reach Old City Center is by public bus. Bus stop is located few min walk away from apartment Helen and the ride lasts 10-15 minutes.
Amenities & Facilities
General
Free parking
Terrace
Air conditioner
Washing machine
Free Wi-Fi
Flat-screen TV
Kitchen & Dining
Dining area
Refrigerator
Cleaning products
Electric kettle
Coffee machine
Kitchenware
Stovetop
Living Area
Air conditioner
Sofa
Dining area
Sitting area
Desk
Outdoors & View
Outdoor dining area
Terrace
Outdoor furniture
Garden
Bedroom
Heating
Wardrobe
Air conditioner
Bathroom
Towels
Private bathroom
Linens
Shower
Hairdryer
Body soap
Shampoo
Washing machine
Shower
Media & Technology
Flat-screen TV
Cable channels
Parking
Free parking
Private parking
Services
Airport shuttle (additional charge)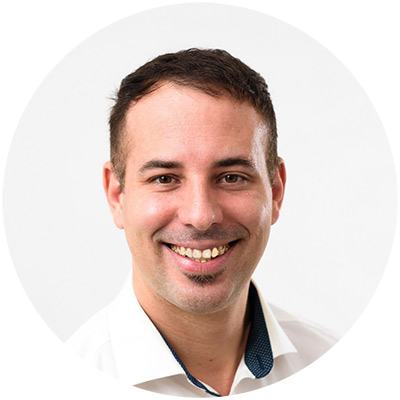 Ivan Hure
Hospitality Manager
The assistance from our hosts Ivan and Ivana was excellent. We stayed for 5 nights and found the apartment was quiet, very comfortable, with modern appliances and useful clothes storage/ hanging space. The apartment location gave a real feel for living in Dubrovnik, rather than a hotel or resort. Short walks to buses, minimarts, marina, restaurants and strolls through park. Value for money was great.
Apartment Helen was in an ideal location, close to bars and restaurants but still quiet enough to get a good nights sleep or relax on the terrace. Ivan was a great host and picked us up from the airport on arrival and showed us where everything was located. He also gave us recommendations of places to eat, sights to see and other local necessities to make our stay uncomplicated. Everything was easily accessible via bus/uber/foot, for example an Uber to the old town was around £4.00 and took 10 mins. You really got a feel for what it felt like to live there rather than just being a tourist. We really enjoyed our stay and would return.
Located in a quiet residential street in Lapad. Handy for local shops and the pedestrian street (Šetalište kralja Zvonimira) with numerous bars and restaurants that leads across to Lapad beach. Also the bus stop to the Old Town is just a minute away. The apartment is modern with pretty much everthing we needed incl. a little kitchen and dining area. Good shower in the bathroom, which also had a little washing machine which was very useful. Air-con throughout was much appreciated. The hosts are lovely.
Ivan's apartment is well located near the Sunset beach and the Promenade where you can find many excellent restaurants and bars with good food and drinks and perfect landscapes. The apartment is very comfortable, clean and modern. Good value for money. A little longer walk to the old city and the Bellevue beach but you can also take the bus.
Ivan is great host! The Air BNB is walking distance to all the restaurants and bars located in Lapad. Additionally, close to the beach where you can take in breathtaking views!
I would say this is the one of the best apartments I ever stayed via Airbnb. You have anything you need which made our stay really comfortable and convenient! The location is great which you can just reach to the sunset beach by foot. And 10 mins by Uber to the old town (5-6 euros). The shower is also great with good water pressure and sufficient wash space. The outside balcony is also a big plus which you can enjoy glass of wine of beers with stars in the sky! Ivan is a very attentive and relaxed person. He can help you not only for the good stay but also arranging trips in Dubrovnik. Totally recommend Ivan's apartment when visiting Dubrovnik!