Overview
Located in heart of Lapad area, apartments Helen is offering air conditioned one bedroom accommodation for 2 or max 4 guests. Indoor and outdoor seating area with super fast Wi-Fi, smart TV with cable channels, terrace and free parking!
Brand new house, designed with idea to provide hotel standard in private accommodation, and to make your stay as much comfortable. Apartment Helen has it all, and location is ideal for exploring Dubrovnik. Supermarket, restaurants, beaches, walking trails, bus stop for Old City are all in the area.
Located in heart of Lapad area known for its beautiful beaches, restaurants and walking trails by the sea. Quiet neighbourhood (without traffic sound) jet really close to all facilities, supermarket, pizzeria/restaurant, beautiful beach and promenade are all short walking distance from this apartment!
Best way to reach Old City Center is by public bus. Bus stop is located few min walk away from apartment Helen and the ride lasts 10-15 minutes.
Amenities & Facilities
General
Free parking
Terrace
Air conditioner
Washing machine
Free Wi-Fi
Flat-screen TV
Kitchen & Dining
Dining area
Refrigerator
Cleaning products
Electric kettle
Coffee machine
Kitchenware
Stovetop
Living Area
Air conditioner
Sofa
Dining area
Sitting area
Desk
Outdoors & View
Outdoor dining area
Terrace
Outdoor furniture
Garden
Bedroom
Heating
Wardrobe
Air conditioner
Bathroom
Towels
Private bathroom
Linens
Shower
Hairdryer
Body soap
Shampoo
Washing machine
Shower
Media & Technology
Flat-screen TV
Cable channels
Parking
Free parking
Private parking
Services
Airport shuttle (additional charge)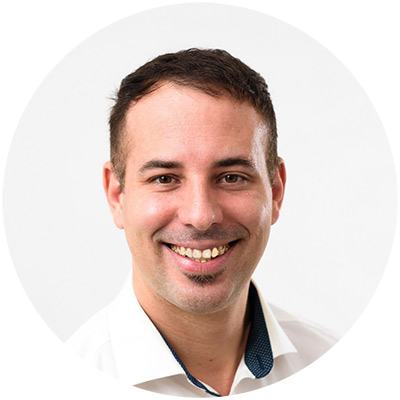 Ivan Hure
Hospitality Manager
The whole experience was excellent from start to finish Ivan picked us from the airport gave us valuable information and short tour of local area on way back to apartment clean modern excellent facilities in apartment best air con I've experienced fantastic location short walk to beach shops restaurants and marina beautiful countryside lovely people thank you to Ivan and Ivana great hosts
Helen apartment is on the high end side. Household appliances are quite new with big brands. There's a free private parking place next to the door and apartment is on the ground floor. Everything is quite handy! Walking distance to living necessaries. Travelling life was easy when staying at Helen. Highly recommended!
Host Ivan was very helpful organised airport pick up and return. Great location good quality apartments exactly as the booking site photos. I would have no hesitation in recommending this accommodation . Near local bars and restaurants Mama Mia and the sports bar are less than 5 minutes walk.
Ivan was reallt helpthrough throughout from booking, organising pick up at the airport and checking in. He gave us some great local recmmendstions for resturants and trips to do all of which we throughly enjoyed. The apartment iself is nice and modern inside, well furnished and of a high standard which all the cooking and cleaning essentials you could possble need. We were working remotely during our stay so these amenities were really helpful. Also the WiFi was strong and fast more than what we needed! Would 100% stay again :)
Charlotte Ball
United Kingdom
Ivan is an incredible host full of knowledge about Croatia and helping with anything you need. His flat is spotless and filled with great finishing touches. It is in a fab location to walk to the beach and restaurants. Old town is also a very quick bus ride away. We loved our stay here.
Ivan ist ein sehr netter Gastgeber! Wir haben uns hier total wohl gefühlt. Die Terrasse ist wirklich gemütlich und man hat im Großen und Ganzen alles was man braucht. Wir würden wieder kommen!
Logement très bien situé, propre et agréable ! Yvan nous a bien accueilli et nous a fait des recommandations sur des activités à faire à Dubrovnik ! Je recommande vivement :)
David Starkey
United Kingdom
Very modern spacious and clean flat which was well equipped. Ivan lives on site but was very low key. Within a 10 minute walk of lots of restaurants and bars. Handy for the bus into the old city. Ivan arranged a transfer from the airport. Good WiFi.
Great accommodation. Lovely being outside of the busy areas of Dubrovnik and having the choice of going into the old town which is very close. Beautiful beaches and swimming areas close by. Really enjoyed our stay here. Ivan was also very responsive to any requests or issues.
Ivan was very nice and helpful regarding information about the city. The flat is well located next the sunset beach and not too far from old town.
Emplacement, propreté, tout était parfait , the place to be in Dubrovnik
Sarah Rignall
United Kingdom
We had a great stay. The place was spotlessly clean and had everything we needed. We enjoyed the outdoor seating area. Ivan was great at giving directions and restaurant ideas. For us the location was perfect. Lapad is much quieter than Dubrovnik. You are on a hill but we found short cuts to get to the beach so the walk back up hill was not a problem. There are lots of supermarkets cafes and restaurants. The bay is lovely especially if you get a spot on the rocks away from the main beach. The no. 4 bus went every 15mins from very near the apartment to the gate of Dubrovnik old town for £1.50 each. It was so easy the bus ride was about 7mins which meant we could visit often without having to do Dubrovnik in one day. We had a lovely stay and would definitely return.
Matthew Taylor
United Kingdom
Amazing trip and amazing experience. Ivan was there on arrival to support check-in, and helped us book local trips and adventures. Would recommend Ivan and his apartments.
Séjour très agréable. Yvan est très disponible. Bel appartement bien situé à côté des transports.
Kat Trebble
United Kingdom
This apartment was perfect for our trip visiting Dubrovnik, we would recommend to others and would visit again